SHARE Atlanta
"Sharing" Our Stories/Thoughts
Along this Path -01 through 05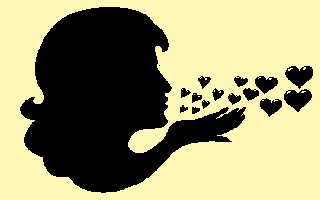 "Forever in Our Hearts"
Memories from Five to Fifteen Years Later
Thoughts by Parents with Subsequent Children
or Surviving Children - as Time Passes...
Our house is full of activity...
constantly...
...but a Mother's heart
NEVER forgets the child
who should have also been here with us...

"KYLE LANDON RITCHEY"
by Karen
Vancouver, B.C.




Letters or Poems on this page

"How to even put this in words is what is hard. I am not one to talk about him but I feel that I need to share Kye's story." by Shawna (1/10/01)



"My endless grieve" by Cristina (4/20/01)

"Emily's Story and Website, 6 years Later" by Shelley (7/7/01)



In Loving Memory of Sammi-Gayle Lynn McCullough ~ 07-28-1988 (01)



"Remembering Ryan - Ten Years Later" by Lisa (9/10/01)



In Loving Memory of Sean Wesley Kelly ~ 7/26/95 (11/5/01)



"The Day My Life Changed Forever." by Anita (1/4/02)

"More Than Just A Name" by Jim (2/10/02)

"Alex, my angel on earth and now he is my angel at heaven... 1993" by Irene (3/22/02)

"Tommy Lawrence Murray, Oct.18-Nov. 23, 1992" by Nicole (4/13/02)

"Emily Graham ~ seven years later" by Shelley (5/10/02)

"Gabriel Paul ~ Feb.26,1996 by Bethany (10/15/03)

"William Orlando Brea, January 5, 1995" (2/15/04)

"Samantha Nicole Lee ~ June 12,1998" by Tammy (7/04) GA

My story of our Little Fighter Kalib Ross ~ 7 years later (How many children do you have...? by Kim (10/9/04)

Samantha Joie Gallerani, March 4, 1999 by Jackie (2/28/05)

"She Would Be Five Now" by Jen (3/2005)

"Still Wondering..." by Tabby (4/4/05)

"ALMOST EIGHT YEARS LATER" by Alicia (4/14/05)

"Celebrating Philip Eight Years Later...more healing happens..." by Alicia (5/8/05)

"Remembering The Day My ANGEL Samantha went home to be with Jesus" by Tammy (9/29/05)

"Sean Matthew Lutz ~ 04/29/1988 to 04/30/1988" by Susana (11/8/05)

"STILL GRIEVING..." by Dawn (7/26/06)

""After Seven Years, I still love and miss you you"" by Jen (2/3/07)









How to even put this in words is what is hard. I am not one to talk about him but I feel that I need to share Kye's story.





Let me just start by giving you a little bit of history. I was 14 and it was the summer before my freshman year. I was going to be moving that fall to a new town so me and my sister and mom went to that town to get used to it and find a house to buy. While my mom was looking at the inside I was checking out the yard and I happened to see the neighbor kids playing outside. We met at the fence and started chatting we hit it off right away. She introduced me to her parents and I did the same. We decided we wanted to have a sleep over at her house and my mom was going to be staying in town that night anyway. After her parents went to bed she decided we needed to sneak out and go uptown and see what was happening. Since she only lived a few blocks from the main street it was no big deal to walk. While in town we met up with another friend of hers an older guy and he seemed very nice. She decided to go to her boyfriends house and so he offered to take me back to the hotel room wheremy mom was staying.

Well to make a long and painful story short we didn't go back to the hotel instead we went to a deserted gravel road where I was raped and assualted. I managed to make my way back to the hotel and get my mom and off to the hospital we went. Since it was such a small town the charges ended up being dropped and so we moved back to my hometown where we stayed and where I still reside. That was June of 93.

FINDING OUT....

Now its December 93 and I am starting to notice that I have not had a period in a while so I talked to my mom about it and we decided together that I needed to go to the doctor and make sure that everything was ok. While at the doctors my mother and I were told that I was 5 months pregnant and due March 6, 1994. I had a very short time to get used to the idea of being a mom and all the emotional things that went with it as well as the classes to show me exactly what was about to happen to my body.

My mom was super supportive never left my side and was behind me all the way. We learned in January at my ultrasound appointment that it was a boy. I was excited and my mom was starting to get a little excited as well. My sister was beside herself cleaning all of her toys off so that the baby could play with them. She was only 10 at that time. She was going to be an Aunt and that was all she talked about.

The next few months came and went and it was busy getting everything ready. Buying clothes and a bed and car seat and all that fun stuff that you get to shop for when your pregnant.

IT'S TIME....

Its now March 13, 1994 at 6:00am I was 6 days overdue and was sleeping peacefully since it was Sunday and I could sleep in. When I was awaken by a sharp pain. I got out of bed and made it to my moms room and woke her up and she told me to get my clothes on and get my bag and she was going to awaken my sister because it was time. My pains kept getting harder and harder and faster and faster and lasting longer and longer. I was scared and crying but ready to meet my baby.

We made it to the hospital and I was checked in and on the monitor by 7:30 and I was listening to my baby's heartbeat while I lay there crying partly from the pain and partly from being scared and nervous because those videos they make you watch were scary expecially at 14. But I knew my mom was there for the whole time and we would get through this like we did anything else....together.

My sister stayed in the room her eyes huge with every new thing that happened. She was a real trooper. It's 1:00pm now and I am really feeling the pain and the nurse came in and told me that I was 10cm dilated and the doctor was on the way. My sister got scrubed up as well as my mom did. The nurse told me to start pushing to get the baby to move down into the birth canal. The doctor came in and felt and informed the whole staff in the delivery room or birthing room since we never left the room we were originally in that this was going to be a vaginal breech delivery. I had no idea what I was in for.

MEETING MY SON....

It was 1:48 pm and I was holding a blue but healthy baby boy who weighed 5lbs 9ozs and was 20 inches long. He was beautiful and he is mine. I named him Kye Stephen Siders.

The next few months were wonderful and things couldn't have been better even for me at 14 I was able to handle being a mom and taking care of my sister for my mom and going to school because I had to graduate when I was 18 so I could give my son everything he wanted and deserved out of life.

Then it came to be fall and I had had all summer off to play and get to know my son and had formed an unbelieveable bond with him. He was getting ready to be 6 months old on the 13th of September and had started to run a little fever and was a little congested.

THE END.....

Its September 19, 1994 and its 3:00am and Kye starts screaming and he was stiff when I picked him up he didn't even bob his head or nothing. I went and immediately woke my mom and we took his temperature and it was 105 F and so I was scared and ready to take him to the ER. We loaded everyone up in the car and off we went. We arrived at the ER at 3:30am and was seen by a doctor immediately.

The doctor did different test including a Lumbar Puncture and when all the results came back Kye was diagnosed as having severe Bacterial Meningitis. His prognosis was very poor. The doctor didn't feel he was breathing well enough on his own so they intubated him and we were sent to the Pediatric Intensive Care Unit. He had two IV's both running in high dose antibiodics and the ventilator that was breathing for him. He lay lifeless and was monitored very closely his fever got as high as 107 F at one point and he started seizing from the fever. Then at 7:30pm his monitors went completely nuts. Alarms going off everywhere. The nurses and doctors and paramedics all responded and started doing CPR and trying to save my tiny son but nothing worked finally at 9:15pm they pronounced him dead.

THE FUNERAL

It was September 21, 1994 and instead of doing the usual visitation the night before the funeral and then the next the funeral its self we did the funeral in the morning and a short graveside visitation that afternoon. That way I could have just one day of seeing him lie in that small blue 3 foot coffin with the teddy bear embroidered in the top of the lid. My mom and I had went out the day before and bought him a very cute three piece navy suit that was just about perfect for him. It had the suspenders and white button collared shirt and a navy vest and jacket and slacks. Some black dress shoes and a very nice blue and white striped tie that I had to tie. I took my time holding my son and dressing him this was my last moments with him. I decided to give him a bath first and then dress him and I combed his hair over and made him look like the little man he was. Then the funeral home put on his makeup to make him look like the cutest porcelain doll laying in the casket that I have ever seen.

That image is forever etched in my mind.

It has taken my almost 7 years to be able to talk about him and be able to tell people the whole story. There is not a day that goes by that I don't think of him or wonder what he would be like today.

I am 21 now and its the 10th of January 2001. I had just found out in November of 2000 that I was pregnant again and I was scared but again for whatever reason God took that one from me on the 22nd of December 2000. I was six weeks along. So I have lost one after I had carried to term and had 6 months to love him and be with him and then one before I ever even knew what sex it was. I can honestly say that the amount of pain you feel in either situation is horrible and equal. The greiving never stops and you are always wondering what if......

Shawna
Kye Stephen Siders
March 13,1994 to September 19,1994
Other
1/10/01


E-mail
Marcia's comments:
~~~~~~~~~~~~~~Forever in Our Hearts~~~~~~~~~~~~~
Return to list of Letters and Poems
My endless grieve

I just want to share my sad story and open my soul to all of you that have been trough similar expirience.

I lost my second baby 6 years ago. I had a placenta abruption but my trauma is that I never got to see my baby. My health condition was so delicate and I was so scared that I would die plus the doctors and family were so concerned about me - that I just had that idea like self- defense that I survived. Nobody from my family did see my baby.

It is so difficult to deal with this now. I know I was so shocked but I cry almost every day.

Thank God I have my daughter who is 11 years old and a wonderful husband, but it is just so sad. I keep on imagining my baby and it hurts so much I didn't see her or hold her.

After that with my actual husband I had 3 missed abortions because it seems that I produce some Natural Killer Cells and can only get a treatment in USA and is very expensive.

My actual husband is from South Africa and we are in Zimbabwe for 2 years more. Can some of you write to me and tell something please! Sometimes I feel hopeless! Thank you for letting me write my story!

Cristina
Patricia 5/08/96
Stillborn
Cuba
4/20/01


E-mail

Marcia's comments: Cristina, I think that you have never given yourself "permission to grieve." It is never to late to grieve for your little girl. As you read through some of what I have written, please know it takes "work" to grieve in a healthy way. Many mothers, for all sorts of reasons, do not see or hold their baby. This is a very difficult thing to have happen.

For most of us we do "the best we can" at the time of our loss. Though it is so much better today, many parents get very little support during the time of loss. Thankfully, many hospital caregivers do know how to help today.

When we didn't do what we wish we had, then we have to make our own positve thoughts. Doing little things in memory of your baby can help you a lot. Consider including a message in our Memorial Garden in memory of Patricia (a very pretty name) and light a candle for her.

You might find something in her memory that you could keep there at your home. There are ideas under "coping Ideas." You know you love her and doing these things validate that fact for you. I'm sure she knows it also.





~~~~~~~~~~~~~~Forever in Our Hearts~~~~~~~~~~~~~




Return to list of Letters and Poems
Emily's Story and Website, 6 years Later

It's almost 6 years now since my precious Emily left my loving arms, and I still miss her everyday. She has changed my life more than you could ever know. But more often these days she brings a smile to my face rather than a tear.

I have a website dedicated to her if you want to share her story as well. I put this together in her memory in hope that it might help one of you realise you aren't alone and there is light at the end of the tunnel :)

To my Emily I love you princess forever and always :))

Shelley
Emily Graham
28th August 1995
Midterm Loss/Anencephalic
Collie, W.A., Australia
7/7/01


E-mail

"Emily's Story" by Michelle (2/98) and other onsite links to pages about Emily

"Emily's Website"
Marcia's Comments: It is good to hear from you again. Obviously much healing and change has happened in your life. I have included your thoughts under two places on the site: "Stories and Thoughts after 5 Years" and under Sibling Grief Menu/Poems and Thoughts from Siblings.
Your site is beautiful and I am touched by the poems and thoughts of Emily's siblings. So often just as people don't think the parents should grieve the loss of a preterm baby - siblings are given even less support. I will put a link to your site on our sibling page under Allison's poem sent in years ago. We all need to remember that loss influences everyone in our family.
Your site also gives people permission to continue to grieve to heal. The grief process doesn't take a moment and doesn't happen all at once. Healing happens in spurts and as a person or family can allow. Thank you for sharing, Shelley.
~~~~~~~~~~~~~~Forever in Our Hearts~~~~~~~~~~~~~
Return to list of Letters and Poems
In Loving Memory of Sammi-Gayle Lynn McCullough ~ 07-28-1988





It has been almost 13 years, and I wish I had remembered my daughter Sammi-Gayle sooner.

I never actually got to see her or hold her, but my heart has ached so many years for something missing. I never grieved for her, but now she is helping my heart to mend by sending me messages in so many ways. She was my first child and I have vowed to her that her memory will never fade.

I will do whatever I need to, so people can heal like she has helped me heal. Thank you my darling angel, mommy misses you but my heart feels much better now. Kisses and hugs.

Entry #2: I am so glad to have found this site. For the past month I have been on a mission to begin memorializing my daughter Sammi-Gayle Lynn McCullough, who died on 7-28-1988 due to a ruptured tubal pregnancy. I didn't have a lot of emotional support and after finding the "right" people I have finally begun to mourn her death and not my infertility.

My new husband and I are going to soon be planning her memorial service and I am concerned on several issues. I am trying to figure out the best way to tell our family members our plans and what to do if we receive a negative response. I am also trying to come up with what to do in the actual service that is appropriate, since it has been so long. Please help me with any suggestions on other sites or place of info that may help us. Thank you.

Tracy
Sammi-Gayle Lynn McCullough
Ectopic
Fayetteville, NC
9/10/01


E-mail



~~~~~~~~~~~~~~Forever in Our Hearts~~~~~~~~~~~~~




Return to list of Letters and Poems
Remembering Ryan

Ryan died when he was 3 1/2 months old - he died of SIDS over ten years ago and yet the loss is so fresh sometimes. I realize he left me with so many gifts - a love and joy of life I never had before; an appreciation of the people in my life; and the realization that the worst thing in my life has happened, and I got through it and continue to get through it.

Notice I did not say get over it, because you will never get over the death of a child. That was perhaps the hardest part of my whole grief process besides the physical loss - the fact that I would have to face this loss for the rest of my life. So I found ways to bring Ryan into the joyful parts of my life and to include him into our family.

I have since re-married, my husband and son help me celebrate. On Ryan's birthday, every year, we have cake, ice cream and have a celebration. I want his birth date to be a celebration and a rememberance of his physcial presence on earth.

On the date of his death, I gather as many helium balloons as I can manage, my husband, my son and I attach messages to each one and we send our love and thoughts up to Ryan. It is so important to me let him know that he has not been forgotten by those who love him. It is so comforting when the balloons disappear into the clouds - it almost seems that he scooped down and grabbed them.

The biggest rememberance of Ryan is with me daily - my collection of angels. After he died, someone sent me an angel with a reminder that he was in Jesus' hands and would be an angel forever. He is my angel Ryan - after that, I started collecting angels, and fortunately I have a very tolerant husband who does not mind a house full of angel statues, pictures, figurines and night lights. Every where I look, there is a gentle reminder of the angel I have and that he is with me and my family always.

Shortly after his death, I was compelled to put together a scrap book of his short life. I started with his birth, special events and ultimately his death. It is all I have of him in the physcial world - and what seemed to be a healing practice then, has carried into a tribute that my son will inherit to pass on to his family -- my son treasures the memories of is brother and is so pleased that I made the scrap book - it seems to give a sense of him phyically and it so important to both of us.

Lastly, the best thing that you can do is let yourself remember - eventually, it won't hurt so much - you look back and ask "would I do it all again?" My answer is yes - if to only hold him one more time, I would have him all over again and I would treasure every moment, every smell, every breath. God bless you all and may your special angel comfort you and hold you in their heart.

Lisa
Ryan Thomas Champney
02/09-89 - 5/24/89
Other
9/10/01


E-mail
6/11/98



~~~~~~~~~~~~~~Forever in Our Hearts~~~~~~~~~~~~~




Return to list of Letters and Poems
~~~~~~~~~~~~~~~~~~~~~~~~~~~~~~~~~~~~~~~
In Loving Memory of Sean Wesley Kelly ~ 7/26/95





Sean,

This year we remembered and celebrated your 6th birthday in such an unbelievable way. This year we welcomed another of your brothers into our lives, but this brother, Carson, will forever share your special day. I look at him, born on your day, and wonder what it would have been like to watch you grow and learn all the new, exciting things babies learn. Now I have been given the gift of seeing a small piece of you through him.

When he is old enough he will learn about you, just like Brenden has. Seeing Brenden with his little brother makes me realize how very much he has lost by having never know you. But Brenden and Carson are so blessed to have their brother angel to guide their steps. Sean, you are never far from my thoughts and my heart will always hold you close by.

Love,

Mommy

Janet
Sean Wesley Kelly
Died soon after birth
North Miami Beach, FL
11/5/01


E-mail
Visit

Others' Supportive Influence,

Second Anniversary,

Third Anniversary,

Sibling Grief,

Coping Ideas,

Why Grieve?
For a very special poem...

""I would like to take this opprotunity to say how much I miss you Sean..." By "Aunt" Lisa (5/98)
And

Brenden Michael arrives
~~~~~~~~~~~~~~Forever in Our Hearts~~~~~~~~~~~~~
Return to list of Letters and Poems
~~~~~~~~~~~~~~~~~~~~~~~~~~~~~~~~~~~~~~~
The Day My Life Changed Forever.

I already had one daughter called Katie who was two when I found out I was expecting again. Everything was going fine until 36 weeks when it was found that I had protien in my urine, high blood pressure, and floaters in front of my eyes.

I was admitted to hospital for bed rest. I had a scan which showed my baby was fine with a strong heartbeat. After two days the doctors said I could go home. I took things easy and rested as much as I could.

On the 6th October at 5am I was laid in bed when I felt a pop I thought my waters had broken. I woke my partner and then stood up to find to my horror it was blood. I think I knew then that my baby had died.

We called an ambulance all the time I was in the ambulance they were giving me hope,I wish they hadn't. When we arrived at maternity they tried to find a heartbeat. There was silence they didn't have to tell me she had died I could tell by their faces.

They induced labour and after five hours I gave birth to the most beautiful little girl wheighing 8lbs 1oz. I spent six wonderful hours with Emily, talking to her and trying to engrave her face in my memory.

Then it was time to leave. That is the hardest thing I have had to do. I felt totally empty. The ache inside was unberable, but I feel she is with me.

Whenever people ask I always say I have four children [I went on to have 2 more].

My only regret is I only had six hours with her I would do anything to have those six hours all over again.

The hospital said it was an abruption and that she hadn't stood a chance, but I can't help thinking that three days earlier if I had been in hospital, and that if they had induced me she would be here now.

I would love to hear from people who have had a similiar experience as I have yet to talk to anybody it has happened to before. Thank you for letting me write my story I feel it helps keep Emilys memory alive.

Anita
Emily Sargeant
10/06/1993
Stillborn
Britain
1/4/02


E-mail
6/11/98


~~~~~~~~~~~~~~Forever in Our Hearts~~~~~~~~~~~~~
Return to list of Letters and Poems






~~~~~~~~~~~~~~~~~~~~~~~~~~~~~~~~~~~~~~~

My wife and I had lost our baby almost five years ago. And although we have moved passed our initial grief, we still remember. We both deal with our grief in very different ways. My wife started a support group on line called "PGLOSSMAIL". She was very open about what she was going through, and took comfort in talking to others who were going through the same. She had also made some very dear friends, who she still stays in contact with.

I on the other hand was not so open. I would give my wife comfort and love for what she was going through, but felt I needed to be the strong one, and be there for her. My way of dealing with our loss was to write a song. Writing is therapy for me, it helps me work things out, and gives me the ability to release my emotions through music and lyrics. It took me a year to write this song, called "More Than Just A Name". I wrote it for my wife and as a tribute to our son.

I wrote what I thought was the perfect song for my wife, and I was done. And I felt much better. And I put the song away. The same reason my wife had stopped with her web site. It was time for us to move on with our lives, still try to have a baby, and to never forget about our sweet Tristan.

And now, years later my wife and her friend had started up this wonderful web site again. And you can visit it at www.pglossmail.com. And I recorded "More Than Just A Name", and also put it out on the web, to share with others who have lost a baby. Hoping that they realize that healing doesn't mean you have to forget about your baby. I think healing comes with love and support and time. And to remember, all of our babies are more than just a name.

Peace & Love

Jim & Teresa
Tristan
4-9-97
Tampa, FL
2/10/02


E-mail

Click hearts to visit Jim and Teresa's website.




~~~~~~~~~~~~~~Forever in Our Hearts~~~~~~~~~~~~~




Return to list of Letters and Poems
~~~~~~~~~~~~~~~~~~~~~~~~~~~~~~~~~~~~~~~
Alex, my angel on earth and now he is my angel at heaven... 1993

In 1992 I was 27 years old and my spiritual life was realy bad. I was a single mother of a 3 years old girl. I was in love with her father, someone who couldn't love no one else than himself. I was a drug addict and I tried to end with my life. It didn't work and I stayed on earth. Soon I get pregnent again from the father of my daughter, my great love, but he went away.

When it was time for the baby to be born, this man who makes me so bad, came to receive his son (as he said). One night his attitude was so agressive to me, putting himself as a victim, throwing a bitter arrow directly into my heart... that after that I felt strange movements in me. Two days after that my baby was born, but with brain death. He must be connected to an artificial respirator.

I cried day and night praying to God, not to make me, be forced to make the decision of keeping him connected or not.

Five days after his birth, in the morning, my baby began to breath alone, without help of any machine. The doctors couldn't explain why, but therefor they decided to disconnect him.

The night after that, my little angel started to go away. I was all the time with him. I could hold him in my arms. I could sing my favorite cradle song for him. He stopped breathing, but his heart pumped and pumped until he could liberate himself and fly to heaven...

His name was and is Alex. I think he came to earth to take me away from alcohol, drugs, depression, etc. and showed me the beautiful daughter I have and how beautiful life can be.

It seems to be that he decided to go, when he noticed the kind of father he would have. He said to me in a dream while I was praying to god "we are too valious to suffer for that man... we will be together again some time... but now you have to be with my sister Micaela before she also wants to go away..."

So he was my angel on earth and now he is my angel at heaven...

Irene
Alex
24.07-30.07.1993
Died soon after birth
Santiago, Chile
3/22/02


E-mail
Marcia's comments: Your story touched my heart. You had several tragic experiences and have moved through these to make your child's presence meaningful in your life. We never can fully take in all that happens to us in our life, but working to make them a part of who we are - a positive outcome can provide us much strength. Now, you have shared this and perhaps someone else who has had a similar experience can gain some comfort in your words. I know Alex knows your love for him and your daughter.
Entry #2:Thank for your words and for considering my thoughts.
~~~~~~~~~~~~~~Forever in Our Hearts~~~~~~~~~~~~~
Return to list of Letters and Poems






~~~~~~~~~~~~~~~~~~~~~~~~~~~~~~~~~~~~~~~

Tommy Lawrence Murray, Oct.18-Nov. 23, 1992

HE was so beautiful to look at you never could tell he was so sick. I was 18 and naive. I never thought he could die. No one told me HE could die.

The doctors said severe brain damage, cause unknown. They told me he should have been a miscarriage.

It's been 10 years and I'm still grieving, but now I do it silently.

He was buried on top of my grandmother the only place I thought he would be safe. I still get an ache in my arms for him and when I hear the song, "In the arms of an Angel," I cry for him. This loss has left a hole in my heart nothing can fill.

After his death I abused drugs and was self destructive. Thankfully I stopped and am now trying to heal. I miss what could have been. I grieve for a child who was so perfect on the outside and so hurt on the inside. I wish he didn't look like an angel, I wish there was some ugliness so I could have said he was better off.

His name was Tommy and I can type his name but I can't bring myself to say it out loud.

Nicole
Tommy Lawrence Murray
Oct.18-Nov23 1992
Died soon after birth
London, Ontario


E-mail

Marcia's comments: I have written many times, "It is never too late to grieve and to heal." You have taken a step towards healing by sharing your story about your son, Tommy. It is difficult to cope with a loss - especially when those around you are not moving through similar experiences - at all. Having a son and then losing him at eighteen is a very traumatic experience. You showed him your love by loving him and by burying him near your grandmother.

I know Tommy knows your love, and he would probably want you to grieve him and to do as you have, take care of yourself. You are important and have much to offer to others. It sounds as though you have walked the walk so far and done more then survive, you have begun to heal. That says much for you.

Please consider reading through some of the material I have written (see drop down box) under "The First 24 Hours and Later" and "Allowing Grief to Happen to Heal." I wrote both of these with the confusion and pain of grief tied with the overwhelming desire to heal - in mind. They are based on my own experience with quotes from entries made on the site to validate this process called grief. You have to give yourself "permission to grieve" in order to heal. You have now done that!

May I add another thought, in my mind's eye (and heart) all babies are beautiful - even those who are not "perfect" are God's gift to us. Perfect is in the eyes of the beholder and you saw your baby as perfect - and he was a blessing, indeed. We rejoice in that fact.

We try to rationalize that if "so and so" had been true then we wouldn't feel like we do. I have seen that we would grieve and have pain - no matter what - because we wanted our baby in our arms and living out their life with us. Now, we will carry them forever in our heart, and what we do with our gift is our choice. Making their presence meaningful is an awesome choice.





~~~~~~~~~~~~~~Forever in Our Hearts~~~~~~~~~~~~~




Return to list of Letters and Poems
~~~~~~~~~~~~~~~~~~~~~~~~~~~~~~~~~~~~~~~
Emily Graham ~ seven years later
Almost 7 years on, this Mother's Day eve, and I can't keep your from thoughts.
I wonder how things would be now if you were ok but can't dwell on what couldn't be. My precious baby time will never fade the love I have for you in my heart. You are always in my thoughts even with all that is happening here in our lives at the moment. Hope you know that I love you and you were and still are a very important part of my life.
Hope you know that the things your Dad is saying isn't how I feel about you baby girl.
Forever in my heart ~ Love you, Mummy.

"Emily's Story" by Michelle (2/98) and other onsite links to pages about Emily

"Emily's Website" Shelley
Emily Graham
28.8.95
Oher
WA, Austraia
5/10/02


E-mail
Marcia's thoughts: It is always good to hear from you. Seven years seems like a long time, and it is in so many ways. But, once again, your words convey the message that we don't forget these special children. Life goes on, our world is changed, but our hearts always carry our love for these little ones.
~~~~~~~~~~~~~~Forever in Our Hearts~~~~~~~~~~~~~
Return to list of Letters and Poems






~~~~~~~~~~~~~~~~~~~~~~~~~~~~~~~~~~~~~~~

I was 18 years old and scared. I thought that the worst thing that could have happen to me did. I was a senior honors student in the middle of Trial competition and I found out that my boyfriend of three years and I were about to have a baby. Once I went to the doctor and heard his little heart beat my fears went to excitement and a sense of I can do this.

I began bleeding slightly and went straight to the doctor. He said that I had placenta previa and to rest as much as possible. Late in my fifth month I found out that being a mother at a young age was not the worst thing that could happen. My family and I went to look at a house that my boyfriend and I were going to buy. As I got out of the car, my water broke. I went straight to St.Mary's hospital because it was the closest and I felt that they would do more to insure my baby lived. My Dr was no where to be found.

A wonderful man, Dr. Brabson, came into my room once I was settled in from ER. He took an ultrasound and informed me that my baby was alive but not doing very well. I remember looking over at the screen and seeing him. He seemed to be curled up in a ball over in the corner. I remember thinking how scared he must be. I told the Dr I would do anything for him I could.

They didn't put monitors on me, so no one, not even me, knew I was having contractions. I was in no pain, but remember feeling like Gabriel was arching his back. Now that I have three children I know that that is early labor. I was very young and thought that all labor was painful.

I kept thinking about this tiny life inside me and how he was scared and maybe even in pain. I looked up and saw a cross. I closed my eyes and said the hardest prayer of my life. I asked God that if my son was not going to live to end his pain now. With in ten minutes, it was over.

I needed to raise up because my back was stiff. I called the nurse. She helped me move and it was over. I remember her saying "There's nothing I can do. There's nothing I can do." The nurse stayed with me along with my mother well after the Dr was done.

She kept saying to me how beautiful he was and that I needed to see him. I told her there was no way that I could. She left and came back with pictures. She put them face down next to me and said" If you can, look at these. Your mind will make up all kinds of horrible images. He is a baby. A very small baby."

After some time I picked them up. He was so beautiful. I began to cry that I hadn't held my own son. She said it wasn't to late. She came back with my son and a preist. She sat on the side of my bed and showed me his face, then gently placed him in my arms. Those few moments with him have become my most valued and precious memories.

It has been almost 8 years, but I am just now letting myself feel and not stopping myself. This site has let me see that I am not wrong to feel such strong emotion for the son I never got to know.

Thank you for that. Maybe I am not as healed as I thought I was.

Bethany
Gabriel Paul
Feb.26,1996
Stillborn
Knoxville, TN
Oct. 11, 2003


E-mail

Marcia's thoughts: Your story touched me greatly. You had many blessings around you on the day that you gave birth to Gabriel Paul. The love shown to you by the nurse who was with you was a true gift. She allowed you to be the mom your were and to know your son. My prayer is that every mom who had an early loss could feel this gift.

That you can revisit this place in your life is very special. I have often said, it is never too late to remember, grieve and heal. You most likely had to be the student again and grieving was "put on hold." You have gone on to have a wonderful family, and now have time to remember and make safe those memories. You will never forget Gabriel Paul, and true healing can now be yours. I believe that all five of my children, the three in heaven and the two here on this earth, have helped to mold who I am today.

Thank you for the gift of sharing this tender and most difficult time in your life. You will most likely give other mothers who have been in similar experiences permission to reflect and gain resolution in their own loss. As we reach out through our words, healing can happen for ourselves as well as others.






~~~~~~~~~~~~~~Forever in Our Hearts~~~~~~~~~~~~~




Return to list of Letters and Poems
~~~~~~~~~~~~~~~~~~~~~~~~~~~~~~~~~~~~~~~
William Orlando Brea, January 5, 1995

My son William was born due to an incompetent cervix, he came at 20 week with out any signs or pain. They were unable to keep him from being born. It's one thing to go through labor pains but not when your given birth to a baby that will never breath, smell, cry.

All though I was very young, and it has been almost ten years there is not a date that I don't think of him. To me he will always be my first baby.

I was fortunate enough to hold he and I will never forget how he looked.

William you will always live in my heart.

Mommy

Shelley
William Orlando Brea
1-5-95
Second trimester loss
New York, NY
2/15/04


E-mail
Marcia's thoughts: I say it all of the time - we will never forget these precious babies. Your letter confirms it, once again. Thank you for your memories and for sharing with us. Take care,...Marcia
~~~~~~~~~~~~~~Forever in Our Hearts~~~~~~~~~~~~~
Return to list of Letters and Poems






~~~~~~~~~~~~~~~~~~~~~~~~~~~~~~~~~~~~~~~

Samantha Nicole Lee ~ June 12,1998

This was something I wrote for Samantha on her birthday this year. Samantha Nicole Lee a beautiful baby ANGEL up in heaven. Mommy cried the day you left me wondering what I had done so wrong.

All of the medical staff said I done nothing wrong, but I feel I did. You were suppose to be here with me, but you're not. Sometimes I think it's because of what I said - that is the reason why you're gone. The day I found out I was pregnant I said I wasn't ready for another baby. I'm sorry for saying that. I wanted you more and more everyday you grew inside me, but now I miss you more and more everyday.

I lay at night wondering what color your eyes are because I never saw them. I wonder what you look like - is your hair curly or not.

In my eyes "Sam" you were a beautiful baby girl. I just wanted you to know that I miss you and you will forever and always be in "Mommy's Broken Heart". Goodnight and Sweet dreams my baby ANGEL. I love and miss you so much. Love Always Mommy

Tammy
Samantha Nicole Lee
June 12,1998
Stillborn
Cartersville, GA


E-mail

"I Miss You Samantha" by Tammy (7/10/01)



Marcia's thoughts: Tammy, your love for your baby is so clearly shared...and I believe that she knows that. As I have seen in the group and on this site, many people are confused and upset by an unplanned pregnancy, but as they go along they ease into the idea and then embrace the pregnancy and the baby. When our baby dies the initial denial of our baby returns to us and haunts us because we are human. Every mother wants to protect her child and when our child dies we feel as though we have failed to do so. This is compounded when there was a beginning doubt around the pregnancy.

The medical caregivers know, as we finally come to understand as we work through our grief, that about every loss is not because of anything a mother has done..it is a fact of nature. But, in our guilt we try to figure out what went wrong and blame ourselves for any preceived thought.

Healing requires us to work through our pain, and our guilt which we all carry -and that is a normal part of grief. As we work through our grief, we learn that we most likely did all we could for our baby with the knowledge we had then. Gradually, we must forgive ourselves for any preceived wrong that we keep thinking up. For some of us, we find, as we discuss our pregnancy with a doctor, what things we can include if we decide to become pregnant again that we might do differently. Sometimes it helps to read and then talk to a doctor just to ease our pain by better understanding choices that we might have now that we didn't have then...even if we don't plan another pregnancy. The medical knowledge is changing, for the better, all of the time. I know that you almost lost your subsequent baby, Brittney, a high risk specilist may be able to give you some answers, now. There is a link to Dr. Beer's site on our Medical Links about The Antibody Factor and other medical situations that cause similar problems that you described. My thought is...you did not 'do' anything to cause Sam's death or the early arrival of Brittney.

Samantha would want you to heal. She would not want you to hold pain in your heart forever. Children want their mommy and daddy to be happy not sad. Doing things in Sam's memory may help you to heal. Have you thought of some positive things you could do in her memory...our Coping Ideas has lots of suggestions! When we do these kinds of things, we make a definite choice to remember our baby's presence in a meaningful way. We gradually replace the pain with good feelings. No, we will never forget our baby, we will never like that our child has died, but we begin to make our child's life a meaningful and positive part of who we are. That to me that is important..

Tammy, I often say that I have had five children - three are in heaven, two on this earth and each has helped to mold who I am today. As you have shared, our love for our angels is special..your Samantha is special and so are you. Thank you for sharing your thoughts on her six year anniversary. Your love for her is very dear. Take care, Marcia





~~~~~~~~~~~~~~Forever in Our Hearts~~~~~~~~~~~~~




Return to list of Letters and Poems
~~~~~~~~~~~~~~~~~~~~~~~~~~~~~~~~~~~~~~~
My story of our Little Fighter Kalib Ross ~ 7 years later (How many children do you have...?

Hi, It's been 7 years since our little fighter came and left us, but not a day goes by that we don't think of him. I've been reading some of the other mommy's thoughts and it brings back alot of what we went through.

If it hadn't been for my local SHARE group, I wouldn't have made it through the grief. In fact, I'm still close with the wonderful lady who heads our group.

At times I've been faced with how do I answer how many kids I have. I have 3, but at times you just don't want to get into why one of my boys is in Heaven, so sometimes I let them assume we only have two. But then I feel like I'm betraying Kalib.

He's our first born, and I really don't want people to forget him. Kalib was born at 24weeks and 2 days, after me being in WVU's Ruby Memorial Hospital for 2 weeks without amnio fluid. He was born with brain bleeds that led to seizers and would eventually lead to his body shutting down. He weighed 1lb.7oz.,blonde hair, blue eyes and looked just like his dada.

We had to make the painful decsion to take him off the machines that were keeping him alive and let him go. It nearly killed us to do it, but as his mum-mum and dada, it was the only thing we could do. We couldn't fix his brain and neither could the drs.

Sometimes it feels like it's been ages since Kalib left us and other times it hurts like it was yesterday.

In 2000, we were blessed twice when our twin boys, Konnor and Kraig were born. As soon as my husband saw Kraig he said he looked just like Kalib. And now that the boys are older we get to see somewhat what Kalib would have looked like.

The boys know about their older brother and that he is in Heaven. When they get older, we'll explain more to them, but right now it's important to us that they know we're a family of 5 not 4.

Thank you for letting me tell my story of our Little Fighter Kalib Ross.

Kim
Kalib Ross Frakowski
Aug.24-27,1997
Died soon after birth
Maynard, OH
10/9/04


E-mail

Marcia's thoughts: Thank you very much for sharing Kalib's story with us. It supports our more newly bereaved parents to know that healing happens, but we never forget. The old question "how many children do you have" is one that gets discussed frequently in our groups and on the website. I think most of us know that it depends on who asks and where we are (as in place and as in our heart for that particular day...) as to how we answer. We all know that each of our children is always accounted for in our personal everyday life. I know that I have three in heaven and two on this earth, and they each have helped to mold who I am today...and I count them each as part of the family.

Tne other difficult decision (amongst so many) is the life support issues. We had to make a similar decision with our son and many of our parents have to - this is so very difficult. We do the best we can with the medical input from our medical team at the time and pray for support around it. We wish to protect and care for our children...in the best manner we can given the knowledge and information at hand.

Many of our parents have to make so many difficult decisions in such as short period of time. Parenting these special babies is more than anyone else could imagine. Most never can understand what we move through...but are all to happy to tell us "how to grieve." That is why groups such as SHARE Atlanta and your SHARE group are very important for us. Together we begin to understand about grieving and that parenting our babies that died was difficult and how to gather the blessed memories from our experiences together in order to survive and heal. Again, thank you for sharing.





~~~~~~~~~~~~~~Forever in Our Hearts~~~~~~~~~~~~~




Return to list of Letters and Poems






~~~~~~~~~~~~~~~~~~~~~~~~~~~~~~~~~~~~~~~

Samantha Joie Gallerani, March 4, 1999

Samantha soon you would have been seven. Your birthday just days away I sill need to hold you. The pain just as great now as then and the need to have you even stronger.

Marcia, Thank you so much for this site. You and this site have been with me for seven years now. I wouldn't have made it without you. My email has changed. Thanks again Marcia for being there when we all need a shoulder to cry on. Love always Jackie and Dave Gallerani

"THE LITTLE GIRL WE PRAYED FOR" by Jackie (1017/01) Third Year Anniversary...



Memorial Candle for Samantha Joie

Samantha Joie Gallerani
3/4/98
Stillbirth
MOMMY(Jackie) Daddy(Dave) Shay ypur big brother and katie your little sister
Fairfield, CA
2/28/05


E-mail

Marcia's thoughts: Jackie, thank you for sharing your thoughts about your daughter and about our site. It is comforting to know that we do not forget our special babies. As I have said so many times...each child we have becomes part of who we are. Each holds a special place in our hearts. My thoughts will be with you as you come to Samantha Joie's anniversary.





~~~~~~~~~~~~~~Forever in Our Hearts~~~~~~~~~~~~~




Return to list of Letters and Poems






~~~~~~~~~~~~~~~~~~~~~~~~~~~~~~~~~~~~~~~

I can't believe it's been five years now since my daughter, Amy Dawn, was stillborn. Five years since my life fell apart. All those dreams I had for my children, for my family died with her. These past five years I've had to rebuild my life and it's been so very painful.

All the dreams I had of a large family are gone, my friends are having babies so easily and it breaks my heart. I too had dreams. I too had love to give. But my baby isn't here to receive the love I have for her.

My best friend, who has been an incredibly great support, is about to have her third child, a girl and it breaks my heart. Her two boys are both two weeks younger than my girls. It was hard enough to see Mackenzie grow and this year I've just been shocked at how big he is already! He is just not a baby anymore! More evidence that my baby is gone and it really is over. She is gone for life.

I love that kid so much, Mackenzie is so much fun, I love to tickle and cuddle him and pretend even for a moment that he is mine. Rebecca is just so lucky to have these two little boys and now a beautiful baby girl coming home to her as well!

Almost three years after Amy Dawn was stillborn, I had my beautiful subsequent baby, Hope. Hope gave me life and joy again, a reason to go on. And yet this year, this fifth anniversary, has been so painful.

I keep trying to grow my community and meet new moms and kids for us to play with and in the process I meet moms who have both their 5 year olds and 2 year olds and it devastates me. I get to see all that I missed with my baby and all that Hope missed with her big sister.

For years whenever someone would ask how many children I had, I always mentioned Amy Dawn, always, and of course I was hurt so many times by thoughtless insensitive people who told me 'It was for the best' and other awful things like that. So now as I'm meeting these new moms I don't tell them about my baby, and it feels so wrong, and yet the alternative of being hurt again is not something I can deal with. When I'm asked I say I just have Hope and in my head I say that she is the only one who lived.

If I had known the pain that I would endure or how all my dreams would be lost forever I would never have married or had children. It's just so devastating. I had so much love to give and I still do! What can you do for a baby who isn't here to show the love you have to give?

Yes, I've done memorials online and at home but it's just not the same, not what I wanted at all. All I ever wanted was to give my children the best. Death wasn't the best. Death wasn't what I was going to give to my baby.

Now that I'm facing the five year mark and all these new babies are being born, I feel so much like a failure. I'm afraid I'm failing Hope too. I have much less patience than I usually do and I just ache for what should be. I dreamed that Rebecca and I would (if we did have another baby) be pregnant together but of course that didn't happen either. I know another baby is just not a possibility and it breaks my heart.

My husband has been so unsupportive and I don't even know at times whether I'm staying or going or what to do about it all. We tried marriage counselling in the summer and he showed up but wouldn't talk. He wants to try another counsellor and I'll go if the appointment is ever made, but I just don't have any hope that it will go anywhere. Because of the complete lack of support I received, I suffered a very serious postpartum depression and know that I can not go back to that very deep dark place again.

I came from such a broken home, I was going to give my kids such great things. A wonderful father, a supportive extended family (what a joke that was!), life. All things I failed at. I hate this. I'm just so depressed that I want to give up. I know I won't but the hurt is so great.

I want to give Hope the absolute best I can and yet so much of it is out of my hands. It's up to Ben whether he tries in marriage counselling and this will ultimately determine whether we stay together or not. I wasn't going to give my kids a broken family!!! I was going to have a great husband, a great marriage, a great solid foundation!

Everything keeps changing and I feel my world is falling apart. Fortunately my counsellor has been very supportive. I know this summer he saved my life by being there for me. And I am so glad he did. The last thing I want to do is leave Hope alone.

I'm tired of hurting and aching for my dreams that will never come true. I'm tired of crying and missing my baby and seeing everyone I know have babies with no problems at all. I don't want them to suffer but why did I have to suffer? Why did my baby have to suffer?

Why did my baby die? Every day I do my best for Hope, to keep going for Hope, but this year, seeing all these babies and having Amy Dawn's fifth birthday has put me in such a low spot that I have to fight to keep going for Hope and for me too. Thanks for listening. I hope that I can keep going through it all despite all the loss and pain, I have so much I want to give to Hope, so many things I want to do with her. Having this time has helped me to express these feelings and shed my tears.

"My Story ~ Amy Dawn Mountney" by Jen (2/15/02)

"Looking For A Faithful Friend" by Jen (1/17/02)- Family, Friends and Co-Workers



"Two Years Without Our Daughter" by Jen (2/15/02)

Jen and Ben announce the arraival of Hope Sarah Mountney on December 22, 2002 (9/03)

Jen
Amy Dawn Mountney
February 5, 2000
Stillborn
New Lowell, Ontario


E-mail
~~~~~~~~~~~~~~Forever in Our Hearts~~~~~~~~~~~~~
Return to list of Letters and Poems






~~~~~~~~~~~~~~~~~~~~~~~~~~~~~~~~~~~~~~~

When I was 19, I got married. Six short monthes later I found out I was pregnant. That really threw me and my husband for a loop, but it was ok.

The first time I went to the dr. I was about nine weeks along. I heard my baby's heart beat. It was amazing! We were getting excited as were our parents.

When I went back to the dr. for my prenatal visit, he couldn't hear a heart beat so he ordered an ultrasound. I got to see both my babies, we didn't know it was twins! I made a comment about it and the dr. said that they weren't worried it was twins, he was worried cause there wasn't any fetal movement. He just looked at me with no concern and told me they were dead. They called it a missed abortion (not a very good term for a kind of miscarrage).

I carried them like I was still pregnant. I didn't have any problems-no pain no bleeding, no nothing-no warning signs at all to let me know something was wrong. I was very upset. I didn't know what to do so I just started screaming as we left.

That was on a Monday. The cold-hearted dr. didn't do anything about it for a week. He just left them inside me - knowing they were dead. I went to another dr. and he was really mean: he told me I was young and that I could have lots of other childern. Yes that was true but you don't tell someone going through that much pain oohhh you can have lots more. That's just not right. It's cruel.

Anyway my dr. finally put me in the hospital the following Tuesday and induced labor. I had one baby but they had to take the other one. That was the hardest week of my life.

My neighbors had just had a baby a few months before, and I remember covering up my ears and asking god to please make that baby shutup. (I know that sounds cold, but I just couldn't handle it.)

My due date was October 28, 2000.

I remember I wouldn't hold my neice for awhile after that and the first time I could, I just held her and cried.

Even now, after all this time, I still wonder what my life would have been like if they would have been born.

I call them Ceira and Paige. I still get upset on the bad days (the day I found out I was pregnant, the due date, the day I found out I wasn't gonna have my babies, and the day I found out they were dead).

I've got two beautiful childern now, but it still hurts to know that I could've had 4 beautiful children with me here. When my kids get old enough to understand, I plan to tell them about the babies. I know that they're in heaven watching over their little sister and brother. We'll be together one day, then I'll be able to hold all my childern.

Tabby
May 1, 2000
Miscarriage
Richlands, VA
4/4/05


E-mail
Marcia's thoughts: Tabby, your thoughts five years later are often shared in our group and on this page. We will never forget our children that died, and our levels of healing...vary. What is important to realize, though, is that we can begin to heal, find peace, have subsequent children (or do positive things in our lives), and find options that let us continue to heal years later. I always say that it is never too late to remember or to continue to heal. Healing does not come all at once. As I shared with D (Letter 5/28) - we heal, rest, live and then we might find ourselves at another level of remembering and healing again...some more. The five year's mark is often one of those times. Others can be the 12/13 and 16, etc. Those times in our lives that are normally a "special" or different time for a child and/or parent often cause us to re-remember, grieve (not like during the first year), and heal a little more as we once again regroup.
Also, having "bad" or remembering days (as I like to call them) as you mention, is very common. I encourage parents to do something positive on those days...turn the difficult into a positive memory: buy a special flower, dinner, release balloons, write a note, do something for a child in memory of Ceira and Paige...one day your living children might rejoice in joining you in such an activity. We have an option to hold onto the pain or to gradually release it and hold onto the blessing of having the brief presence of our baby(s) with us.
I love the names you gave your twins, Ceira and Paige. How beautiful. I am sure that one day your living children will find it special that they have angels watching over them. My boys did!
~~~~~~~~~~~~~~Forever in Our Hearts~~~~~~~~~~~~~
Return to list of Letters and Poems
~~~~~~~~~~~~~~~~~~~~~~~~~~~~~~~~~~~~~~~
My first entry is entitled "My Philip" and was posted July 1997. Well, hello again. Philip's eighth birthday is coming up and I find myself, after many years, visiting your website.
Although thoughts of Philip are always close by and I still have the odd cry, I feel that my life now is quite "normal". However, this year I find myself vising your site again. Perhaps it's because last summer, my family and I moved from Ontario to Nova Scotia, and this is the first year that I won't be visiting Philip's gravesite on his birthday. I feel so far away from him.
However, I'm ok, and I thought I'd give an update, and hopefully give some hope to those who have recently lost a child and feel (as I did) that they would never be ok again.
Five months after Philip was stillborn, I became pregnant again. I was thrilled but terrified when I found out that I was having twins. I was so scared throughout the whole pregnancy, I think I must have made between 15 and 20 trips to the hospital just to be sure that everything was ok. I wouldn't get out of bed in the morning until I felt each baby move. At times, I was convinced that they were going to die. I just couldn't imagine having them come home.
Other than being premature, though, everything turned out fine. On May 3rd, 1998, at 33 weeks, I gave birth to a boy and a girl. When my son came out, I kept crying and yelling to my husband, "Oh my God! He's alive! He's alive! Oh, he's crying! Howie, he's alive!" Then my daughter came out but she wasn't crying right away. Of course, I thought she was gone. But, she was fine, too.
I don't want to make this entry about my twins, but I'm including them in this entry just to give hope to those who are afraid to get pregnant again. I have healthy 6 (almost 7) year olds!
Back to Philip, I'm finding this year a little hard. After Philip was born, I allowed myself to grieve. I firmly believe that grieving is something that must be done. You can't go over it or under it or around it, you must move through it. So, as debilitating as the grief was, I leaned into the pain. I allowed the tears, the screams, the heartache to come. And don't believe anybody who says that time heals all wounds. It certainly does not. The only thing time does is give you the time to attend to your grief! I prayed for God to take me. I prayed to die, I really did.
People who haven't been through this simply can't understand it. I was talking to a friend (who knows about Philip) yesterday who was talking about her husband's nephew who died at 11. She was saying things like, "Can you imagine that poor mother? Just imagine the pain." And I'm thinking, "Yes, I know that pain". But, I gave up long ago trying to convince people that my pain was as real as a mother who has lost an older child.
As a matter of fact, when my twins were babies, I was approached by a woman who was pregnant with twins at that time. We became friends and she told me that she had lost a daughter at 18 months due to asthma. Three months later, her twins were stillborn. As heartbroken as I was for her, I felt some validation after she told me that the pain was exactly the same. She never would have believed it, but the grief was identical.
I'm sure that this site is sought out by parents only after they've lost a child, but I thought I'd mention I few things that I wish I'd done. I wish I'd spent more time with Philip. I held him only for about two hours, although I was told that I could have him for as long as I wanted. I know now that I was so anxious to get on with the grief that I knew was to come. I was scared to death of feeling the pain (I was still numb with shock), but I knew it had to come and I think I figured that the quicker I gave Philip back and got out of that hospital, the sooner I could move on. But, this was a mistake. I will never get the opportunity again to hold him, at least not in this life. I also wish that I had gotten some of my own pictures of him. He was so perfect. We had some pictures that the nurses took, but they are rather blurry and a little too "formal". I wish I had gotten pictures of me holding him, showing more of him, not just his face. I wish that I had bathed him. Honestly, these things didn't occur to me at that time.
Four months after he died, my sister presented me with a wooden box that her husband had refurbished from an old silverware box. It's beautiful and it's now become my "Philip box". All of his pictures, his hair sample, his clothes, sympathy cards, anything to do with him are in that box. Every now and then I take it down, have a cry. My kids love looking through it too.
They are very much aware of their big brother in heaven. They talk about him quite often. Every now and then my daughter, Kate, will say, "I miss Philip". And I think, ok sure Kate. But it warms my heart. He will never be forgotten.
Thank you for giving me the opportunity to write this down. I really feel the need this month, especially since my husband is in the army and he's away. My mother is a great support, but even she cannot relate to my pain. This site is wonderful for mothers who need to relate their experiences to others who understand. Take care, Alicia

"My Philip" by Alicia (7/97)
5/34

"Residual Grief?...8 years later..." (4/14/05)

Philip Alexander Eakins
April 25, 1997
Stillborn
Belleville, Ontario Canada
4/14/05


E-mail
Marcia's thoughts: It is very touching for me to have those who visited our site and shared years ago, to come back and write again as in an "update" of what has happened during the years that have passed by. It is validation for me and all of us, too, that "we will never forget", and that we do survive the tragic loss of our baby.
As I was reading through your original note, I realized that through the years I have used many quotes from your email. It was very well put together and says so much of what I hear from many of our mothers. You are a mother...your baby, Philip made you one. (Shannon, 5/21, "Am I still a mother?" asked these same questions!) Our grief is because of that very fact. Going away and hoping it is not true is such a common note from our moms. Know that your words have touched many through these last eight years.
Caregivers read our site and when they do, it helps them realize that there are things they can do to encourage their patients to "parent" their baby. Your thoughts on this are what we share a lot in our groups and during inservices. I thank you for writing these out.
Yes, others often do not understand or fully appreciate that our grief is as intense as for someone who has had an older child die. Our memories are different, but our feelings are the same. The significance of our feelings can not be judged by the length of time we carried or held our baby. There is a section about that under "Allowing Grief to Happen to Heal." Again, this is why it is so very important to continue groups such as SHARE Atlanta.
I also appreciate the fact that though much healing has occured there can be what we call Residual Grief - years after our loss some event (such as moving, anniversary, etc.) can trigger a sudden rush of loneliness or sorrow that just pops into our lives. The grief may be intense, but it usually doesn't last very long. It usually surprises us... Giving into the moment and allowing it to happen is fine...know that it is normal. Often doing something (writing, mementos, etc.) in memory of our loved one helps during this time. Residual Grief may not happen again for years - or at all. There is a section about Triggers under "Allowing Grief to Happen to Heal."
~~~~~~~~~~~~~~Forever in Our Hearts~~~~~~~~~~~~~
Return to list of Letters and Poems
~~~~~~~~~~~~~~~~~~~~~~~~~~~~~~~~~~~~~~~
Celebrating Philip Eight Years Later...more healing happens...
Hi Marcia. You asked me to give you an update in a couple of weeks to let you know how I've been doing. So, I'm doing just that!
Today is "THE day". April 25. Philip was born 8 years ago today. Curiously, though, I'm all right today. I think I did all my crying two weeks ago. Funny how that works. I'm certainly thinking of him today.
We'll have a birthday cake for him tonight. But, I'm ok.
Last Sunday was a wonderful day. The kids and I got some helium balloons, tied a little letter to Philip to them and let them go out in our backyard. We yelled to the sky "We miss you, Philip! We love you! We'll never forget you!" Things like that. What a healing experience. I never would have thought. But, that was when my most recent healing began. Thank you for the idea to do something extra in his memory. It really did help.
The other thing I did was write a letter to my obstetrician. It wasn't a hate letter. It was a letter offering forgiveness. I also acknowledged him for the wonderful way he took care of me and the twins when I was pregnant with them. He really was very patient and kind during that time; I must have driven him crazy, actually. But, he never showed it, and I let him know that I appreciate that. I really felt the need to let go of the lingering anger. And I do believe I've done it.
Funny thing, though, I haven't mailed the letter and at this point, I'm pretty sure I won't. It wasn't about him receiving it; it was about me writing it.
My co-worker gave me a wonderful card today. She is very thoughtful. It helps to know that people remember and care. I've been getting calls from my sisters, flowers from my sister Jane who remembers to send daisies every year. They give me an opportunity to talk about it I'll never get tired of talking about my boy.
Thank you again for all your support. Thank you for the website. I can't overestimate its importance to grieving families, mothers especially. Alicia Eakins
Marcia's thoughts: Writing letters and balloon and cake celebrations...all very healing coping ideas. Letters or words or thoughts of forgiveness are so key for healing. To forgive is indeed divine and an important step for healing. We often have to forgive ourselves (for any perceived mistake) and those around us...even when no one did anything "bad." Our guilt wants someone or something to be responsible for our loss, and we chew on this for a long time. Even those who do have a defined reason for the death of their child often hold guilty thoughts and feelings. Forgiveness has to happen. Doing this in a letter is very, very positive (as is writing in a journal) - we get it out of our soul and hearts and on paper. Often there is no real reason to send the letter off. Though it might help others to move through their own part in their walk - especially if the forgiveness helps them.
It is never too late to celebrate, release balloons - whatever - and we can do it more than once there is never a limit. When our hearts tell us that it is time to do something, we should listen. We should use the energy that many of us use to push these feelings away - in a positive direction! Then, our hearts our lifted - soaring as you describe - and we have moved on to another level of healing and peace.
Thank you for sharing this experience with me. It means much to me and I know your words will help others. Others often wish to do something, but it is hard to unless we are given "permission" to do so. Thank you for sharing and giving others this permission - it does wonders for us! Take care...

"My Philip" by Alicia (7/97)
5/34

"Residual Grief?...8 years later..." by Alicia(4/14/05)
5/33

"ALMOST EIGHT YEARS LATER" by Alicia (4/14/05)

Philip Alexander Eakins
April 25, 1997
Stillborn
Belleville, Ontario Canada
5/6/05


E-mail
~~~~~~~~~~~~~~Forever in Our Hearts~~~~~~~~~~~~~
Return to list of Letters and Poems
~~~~~~~~~~~~~~~~~~~~~~~~~~~~~~~~~~~~~~~
Remembering The Day My ANGEL Samantha went home to be with Jesus
I still remember like it was yesterday. Going to the doctor on June 11 1998 and being told my baby was hiding and the doctor couldn't find her. So I was sent to the hospital for another ultrasound. I asked the nurse if she found my baby's heartbeat. I knew something was wrong when she couldn't give me an answer. All she said was I have to let the doctor tell you.
After that I went back to the doctor. It was then I was told my baby was gone. So I went back to the hospital to be induced. I couldn't have her natural so she was taken on June 12 1998.
I couldn't believe she was gone. She looked so perfect. She weighed 5 lbs and 4 ozs. I only held her for a while. That little while I will treasure forever. She was the little girl I wanted so badly because I already had my boy.
When I left the hospital it hurt cause I went there to have a baby, and I coming out empty arms. It was a Monday morning when the Funeral Home called and asked me to bring clothes for my Angel to be buried in. I told them she already had an outfit on. They then told me that the man who done the autopsy cut her clothes. (How could someone be so cruel?) I wanted to bring her home in the outfit but since she wasn't coming home to me I wanted her buried in it.
She was buried on June 16 1998. I was fine until I saw the small casket then my heart really broke. As we went to the gravesite, it was sunny then all of a sudden when the preacher started talking it just poured rain. After he stopped the rain stopped.
I also remembered on August 16 1999, I was sitting at her grave asking God to give me my little girl back. I knew it's not possible, but afterwards I found out I was pregnant again.
I was so scared that it would happen again. It almost did, but on August 16 2000 I had my miracle baby girl. She weighed opposite of Samantha(5lbs4ozs) and Brittney was 4 lbs 5 ozs. I was so scared to be pregnant again.
I will love Samantha and miss her dearly. I wrote a little saying for her that I keep close to me:
Even though you're gone
My love for you will live on
No matter how far apart
We are you are always here
In Mommy's Broken Heart.


I love you my Angel Samantha Nicole Lee - 7 years gone but NEVER forgotten.

"Samantha Nicole Lee ~ June 12,1998" by Tammy (7/04) GA

Tammy
Samantha Nicole Lee
June 12,1998
Stillborn
Cartersville, GA
9/29/05


E-mail
~~~~~~~~~~~~~~Forever in Our Hearts~~~~~~~~~~~~~
Return to list of Letters and Poems
~~~~~~~~~~~~~~~~~~~~~~~~~~~~~~~~~~~~~~~
Sean Matthew Lutz ~ 04/29/1988 to 04/30/1988
TEARS IN HEAVEN

(by Eric Clapton & Will Jennings)
Would you know my name if I saw you in heaven?
Would you feel the same if I saw you in heaven?
I must be strong and carry on
'Cause I know I don't belong here in heaven

Would you hold my hand if I saw you in heaven?
Would you help me stand if I saw you in heaven?
I'll find my way through night and day
'Cause I know I just can't stay here in heaven

Time can bring you down
Time can bend your knees
Time can break your heart
Have you begging please

Beyond the door there's peace I'm sure
And I know there'll be no more tears in heaven

Would you know my name if I saw you in heaven?
Would you feel the same if I saw you in heaven?
I must be strong and carry on
Cause I know I don't belong here in heaven



April is your month. The 29th, your day. Every year I sing "Happy Birthday." I hope that somehow you can hear me and know you're not forgotten.
Today is your birthday. You would have been 17. And I wonder, if you'd lived, how would you be? Would you be a thinker like your older brother, Brian, whose insight into people and relationships rivals that of Drs. Phil or Joyce Brothers? Or would you be like little Joey, a doer, with an uncanny ability to fix anything mechanical? Which one of our dogs would you have claimed? Brian favors Brandy, our sweet and gentle Shih Tzu, while Joey's favorites are the energetic, timid Einstein and the giant Angel.
When would you have stopped calling me Mommy, and begun to call me Mom? When would you have lost your first tooth or training wheels off your bike? How would you have felt about No Nonsense Teacher, Mrs. Bayley? Would you have started shaving at 12, like Brian, whose 5 o'clock shadow fooled people into thinking he was in his twenties instead of just a kid in high school?
I also wonder...Would you have been one of the luckier survivors of your birth defect? Or would you have needed Oxygen and a feeding tube? Would you have been on the Honor Roll, like your brothers, or would those precious minutes you couldn't breathe have resulted in your being learning-disabled?
All I know is no matter what, I would have loved you. I love you, still, after knowing you for those nine months, and the 15 hours you lived outside my person.
In Heaven, do babies STAY babies? For that is how I remember you and always will. My newborn baby, Sean, forever my baby. April is your month. I'll remember you always.

"In Memory of Sean" by Susana Maria Rosende

My son, Sean Matthew, was born on April 29th, 1988 in St. Peter's Hospital, New Brunswick, NJ. When Sean couldn't breathe on his own, X-rays revealed he had Congenital Diaphragmatic Hernia (CDH). Sean survived the surgery that repaired the hole in his diaphragm.

The plan was for him to be flown out-of-state to Pittsburgh's Children's Hospital, and be placed on the only available lung bypass machine. Sean never made it to the Pittsburgh Airport. He died during the flight, having lived only 15 hours.

Though his life on earth was short, and I was permitted to hold him for just a few seconds before he was rushed off to surgery, Sean has had a profound affect on my life and that of his brothers. I will always love and miss Sean. He is in my heart, forever.

At nine months pregnant, I was looking forward to bringing my second little boy home. My first born, Brian, was 18 months old. My then-husband, Michael, and I had recently purchased a real bed for Brian, leaving his crib for the new baby. Since we knew that I was once again pregnant with a boy, we picked a boy's name right away, and always referred to the baby as Sean.

Ironically, the ultrasound revealed the sex of our child, but not the birth defect. Preparing for a life with two little boys, we painted their room blue and decorated it with Disney characters. We dreamed of our lives as a family of four, with two little boys growing up together, both in Little League, going to school together, double dating, being best friends.

Our dream shattered in pieces, with the shock of Sean's birth defect and death, and culminated in the breakup of our marriage and family.

April 29th, 2005 was the 17th anniversary of Sean's birthday. Today, his big brother, Brian, is 19, and a freshman at Florida State University (FSU). Brian attended his high school's International Baccalaureate (IB) program, a rigorous, college prep curriculum recognized by colleges and universities in more than 70 countries! Brian is also the family's standup comedian, musician, poet, actor, and artist. Five years after Sean, there is another brother, Joey.

Joey is in 7th grade and 12 years old. Intelligent, mischievous and always on the go, lovingly dubbed "Dennis the Menace" by family and friends, Joey takes everything apart to "see how it works," enjoys working with computers, and doesn't let his Asthma get in the way. He dreams of being an Inventor, Video Game and Web Designer, and Software Programmer.

I have a full life as a single, working Mom to Brian and Joey, but I'll never forget my second-born, Sean. I wonder what Sean's dreams and talents would have been, and I regret that I hardly had a chance to hold and kiss him, and never helped him with his homework, or even scolded him for teasing his little brother, letting the dogs in his bedroom, or missing curfew.

When I say I have two boys, I always think three. In my heart, I love Sean as much as I love his brothers. I will always miss him.

Sean Matthew Lutz
04/29/1988 to 04/30/1988
Died soon after birth
New Brunswick, New Jersey
Susana Maria Rosende
11/7/05


E-mail
Marcia's thoughts: Thank you for this beautiful and loving living story about your family. Our babies "are" a part of our family if we will include them. Giving ourselves "permission to grieve" and permission to remember and carry these memories is a gift we can give ourselves and our family. Your story validates that.
Your story shares the love you had for Sean, long before he was born, through his short presence as you and he fought for his life and then ongoing as you watched your other sons grow. I have had similar feelings around my "three" sons. Seth's brothers are so incredible (at least to us!) and I am sure he would have been as well...as would have been our two daughters.
What your story shares is that life can go on, healing does happen, and we can embrace a full and wonderful relationship with our living children. But, that does not mean we forget those we carried and loved. Thank you for sharing your love of Sean and your sons, Brian and Joey, with us - it touches on what can happen in our reality if we will let it. Healing happens, happiness is renewed, and we can still carry the love and memories of our dear special babies.
Did you see a similar story about Dorothy Ellen Ritter in our latest Newsletter? It is online..on page 5.
5/61

View our latest Fall 2005 Newsletter
~~~~~~~~~~~~~~Forever in Our Hearts~~~~~~~~~~~~~
Return to list of Letters and Poems






~~~~~~~~~~~~~~~~~~~~~~~~~~~~~~~~~~~~~~~

I never thought my body would fail me and allow me to be put into a never ending hole of grief. I sat in my dark hole for almost a year before I could even talk about what happened to others without crying my eyes out.

I could not understand why Shianne was taken from me. Especially when I knew of two other womem who didn't want to be "knocked up" as they put it. I was happy to see the children go to loving and caring families. One of which was my sister. So even if I didn't get to watch Shianne grow up I watch my sister%s new daughter grow up. Which at times still hurts me to do.

I now have a four year old son. I had hope in the beginning having Joshua would help me fill the emptiness that was still in me. I waited three years to try again. But I soon realized after my son's birth that there is nothing to fill that void. It's like pieces of a puzzle. And that piece was gone. Every one tells you "you'll have other chances" but fail to tell you or don't realize the hurt never goes away.

Dawn
Shianne
03-23-1999
Second trimester loss
Rock Hill,SC
7/26/2006

E-mail
Marcia's thoughts: Dawn, much of what you share are normal grief reactions to the loss we have experienced, they are called secondary losses: loss of - innocence, role of being a parent to a living child; loss of our future and dreams from our past and these are all tied up with very strong emotions (the stages of grief are truly emotions)..sadness, confusion, lack of control and wishing so much for what we don't have. You can read more about this on our site under our Grief Menu...

Grief Menu
The reality of grief seems to be this: we think as time passes we will automatically heal. We hope that our subsequent child will heal the hurt we have. No manner how long we wait or if we are blessed with a subsequent child, grief takes work. It is doable but we must learn how to cope and how to heal. We must *want* to heal. We must understand that our children would want us to grieve their presence, find ways to make their life meaningful, and work at finding hope and comfort. I believe that we can move into a place where our memories are "bittersweet" and the pain is greatly gone...our love stays. But, this takes recognizing our issues, working to find comfort and knowing that our children will always be in our hearts...safe and loved.
We offer ways to work through these issues (as we understand them better) under Coping Ideas. Doing things in memory of our child is very important. Our babies are very special and making their presence meaningful is very healing. Shianne will always be your child and you will always love Shianne as you do Joshua. If you will do things that comfort you in Shianne's memory, your grief will lessen...if you really work at it. You have the choice of bringing hope or continuing to focus on your pain around your child. This takes work and time...because we can't work through our feelings over night. Time in and of itself is not a healer...working *through* our pain, is.
Sometimes, we need to go to a grief counselor for a period of time...this can help us sort through our feelings. Sometimes there are *other* issues in our lives that are holding onto us so grieving for our baby isn't happening. (This is normal in our busy and complicated world/life.) Counselors can often help us to realize what they are.
SA offers a candlelighting page for virtual memorials and there are many suggestions for coping on this page...

Coping Ideas Menu
Please consider joining our forum (especially since our sites server is down!) because many of those on the forum share issues that each of us have experienced and thoughts like I am suggesting here.

SA's Forum
Dawn, grief is "doable" with support and outreach. It helps to understand that grief is a process that begins the moment we learn that our baby might die or has died. You have opened more doors for healing by taking the courage to reach out - to state your feelings and to begin to explore ways to actually heal...we are here and ready to support you. It takes courage to grief in order to heal. And, most important, it is never too late to remember, work with our grief and heal.
You can make the choice to grieve and to heal...Shianne and Joshua would want that for their mom. I have five children...three passed away before or right after birth; two are living sons...all have helped to make me who I am today. As with every parent who comes to our page, to heal we must work through our grief and make our children's presence meaningful and honor our children's memory. We hope we can help you in your quest.
~~~~~~~~~~~~~~Forever in Our Hearts~~~~~~~~~~~~~
Return to list of Letters and Poems
~~~~~~~~~~~~~~~~~~~~~~~~~~~~~~~~~~~~~~~
"After Seven Years, I still love and miss you you"
Amy Dawn,
I love you and I miss you so much. I can't believe it's been seven years since you left us my precious darling girl.
You would be in Grade 1 now and probably loving school as Hope does having lots of little friends. I wish you could be here now with her, with us so we could be together as a family.
I love you so much my little sweetheart and miss you incredibly. I wish you were here, I love you forever and ever and always.
Love, Mommy
xo xo xo xo

Memorial Candle for Amy Dawn

I just lit a virtual candle in memory of Amy Dawn. I can't believe it has been 7 years, either! I know that Amy looks after Hope and I believe that she shares in her joy of her friends. You have had a long and difficult walk. I know that their are early emails from you on the site. But your garden, website, and joy in Hope are all gifts to others as you have made Amy's presence meaningful in your life.

So many of our parents can't believe that they miss their baby's so dearly, but we do. The love stays with us always, and I have found the pain is only there on occasion as the years pass. That means I can remember my three in pure joy and honor them as I hope they would have me do. Life is full, and full of blessings. It is hard to see any of them at first, and we struggle through the difficult times. But, there is joy in the morning if we will do the work of grief.

Give Hope a hug from me. I always love seeing the pictures of her with her friends! I am thinking of you on this seventh anniversary... Maybe I should do a pdf file of pictures of our children as they are older? I could do that if people would send in their pictures...I already have some...actually, alot through the years. It is so much easier now to put them on!!! Take care, Marcia The love stays...forever in our hearts.

Amy Dawn Mountney
February 5, 2000
Stillbirth
Jen
New Lowell, ON Canada
2.3.07



E-mail


More information from Jen
~~~~~~~~~~~~~~Forever in Our Hearts~~~~~~~~~~~~~
Return to list of Letters and Poems
~~~~~~~~~~~~~~~~~~~~~~~~~~~~~~~~~~~~~~~


Memories after Five Years or More Menu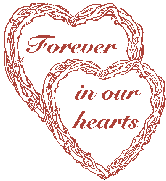 copyright(c)SHARE Atlanta 97-'07



Graphics on this Site are Copyright