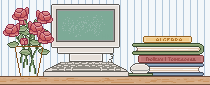 SHARE Atlanta's Mutual Support Forums
"There in the pocket of the folder from the hospital was a pamphlet
for an online group that met in real life as well!"

Crystal's thoughts...She is from Dalongea, GA

How to join our Online Mutual Support Group...
You must log-in to Yahoo. When you log on to the website it has a blue tap that says " Join this group". It will prompt you from there on what to do. It should be easy to follow. It is free.

SA's Yahoo "Grief Support Yahoo Forum"

SA's Yahoo "Subsequent Pregnancy Support" Forum..for those who are pregnant again.

SA's Yahoo "Subsequent Parenting" Forum..for pictures of our subsequent children and parenting "joys, concerns, tips"

Email SA's Moderators

E-mail Adrianne, Grief Group Moderator

E-mail Allysa, the Subsequent Pregnancy Moderator
Meet SA's Forum Moderators

Adrianne's Story & Why she volunteers for SA (Grief Support Forum)

Some of Allysa's Story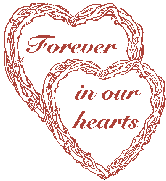 copyright(c)SHARE Atlanta '97-'12



Graphics on this Site are Copyright