SHARE Atlanta
SHARE Atlanta Online in "color" Newsletters in PDF (You must have Adobe Acrobat...it is free to download it.)

Click here to download a free Adobe Reader so you can read our newsletters.

Links to Newsletters...click on hearts

Mini-Newsletter of our WalkAmerica Experience! Includes Litany of babies'names that we walked in memory of. 2007

Mini-Newsletter of Stories from our parents with preemie babies. These parents have lost a child and now have living children. The parents express with great passion *why* they have chosen the March of Dimes as the charity to support. 2007
This includes pictures of babies at the walk and some tiny preemies. If you are not ready to look at baby pictures, please do not click on the link. These stories give us much hope for the future.

Fall 2006

Spring 2006

Fall 2005

Winter 2004-5

Summer 2004

Autumn 2004


Home Page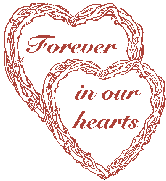 copyright(c)SHARE Atlanta '97-'07



Graphics on this Site are Copyright