SHARE Atlanta
"Sharing" Our Stories/Thoughts
Along this Path
~~~~~~~~~~~~~~~~~~~~~~~~~~~~~~~~~~~~~~~~~~~~~~~~~~`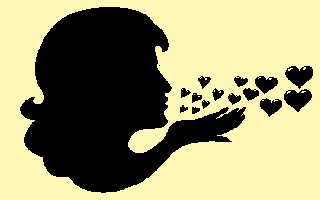 "Forever in Our Hearts"
Memories after Five Years and Longer
Down the Path...






The 32nd anniversary of my full term still-born son just passed.
His name was David Michael, although because of the time,
his grave marker only says Infant Boy.
His name is & was David Michael.


"David Michael's Anniversary"
by Carolyn
INJOY : ) : )
Stanwood, WA





Various Pages to Visit
Direct Connect Topic Menu Box - be sure to scroll down the menu to see all entries.
Click on topic option
Click "Go There."
Click on the "hearts on the rope" icon at the end of each page to return to this Menu. To share your thoughts on our site, to read other's thoughts or ideas, or to email the writer....

1. To include your thoughts: use the "Sharing Stories E-Mail Form" (click on book icon below)

2. To read other's entries: Click on drop down box to find page options of entries others have shared.

3. To email a direct response to the person who wrote the entry: Under each entry there is a little green house, Click on "E-mail

"
and exchange thoughts and ideas directly with the person.





Sharing Stories Form
Click on book to include your story or thoughts

on SHARE's site.



SHARE Atlanta's Sharing Stories Menu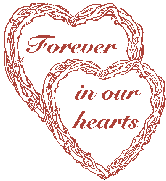 copyright(c)SHARE Atlanta 97-'08



Graphics on this Site are Copyright