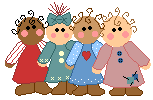 Thinking of You..
especially on Mother's Day..
...I am a mother.
I can't let myself forget.
I want to talk about my child
as much as every mother
likes to talk about her living child.

Alicia
Belleville, ON, Canada


"My Philip"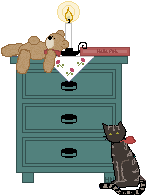 Poems and Letters

"Thoughts on Mothers' Day" by Marcia and Internet Friends

SA's 5Bs: Blankets, Buntings, Bonnets, Bracelets and Booties 11.08 Mini-Newsletter Outreach that our Mothers and their Family and Friends participate in.

SA's 5Bs and Memory Making Gathering 8.08 Let's plan another 4Bs' Gathering!!!

SA's Mother's Day Celebration 2008 Mini-Newsletter

Let's plan another celebration for '10..

"Coping Activies, Mementos, Links to wonderful resources!"



"Making Your Child's Presence Meaningful Menu"



"Letters from a Special Baby..."



"Mother's Day"



"Mother's Day Poems"



"Letters to a Special Baby"





Mother's Day is one of the saddest days for a bereaved mother.

"Emty Arms and holidays"

When mothers are suppose to cherish being with or sharing with their child or children, a bereaved parent is fully aware of empty arms and moments. There is no magic way to make the pain go away. No bandage of quick healing. It seems to be easier if we admit the pain and the sadness, and then make simple choices of "how to handle" the day.

Making Choices

As suggested on our "Special Occasions" page - these choices can vary from day to day and don't have to follow a given tradition. Sometimes it is easier to not follow a tradition!!

Please remember that you are a parent (with special memories) so take time to remember and to take care of yourself. Your child would want you to...

Some thoughts from our Internet Friends concerning Mother's Day





Allowing yourself to say, "no," in order to protect yourself

" My parents just called inviting my husband and I to dinner on Sunday for Mother's Day; I had to tell them that I didn't think I'd be up to it. I was relieved to know they understand. JoAnn Walter



Listening to your heart and soul is important

I thought that I had moved on because I was having some really good days. I could think of Spencer without feeling completely devastated. But I have found this too be untrue.
I am so sad these last few days. It might have something to do with Mother's Day or it could just be because I miss my son so very much.
I know that time will heal but that doesn't mean a thing to me right now. I guess I want to be sad, I deserve to be sad. I lost a very precious gift and that just isn't fair,huh?
But I know I will move on and I will strive to make his life and death worth something............Love, Kim Respess



Return to list of Letters and Poems
~~~~~~~~~~~~~~~~~~~~~~~~~~~~~~~~~~~~~~~

Return to "Making Your Child's Presence Meaningful Menu"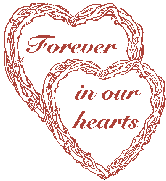 copyright(c)SHARE Atlanta '97-'12



Graphics on this Site are Copyright