SHARE Atlanta
Links to Sites and Onsite Pages for Support after diagnosis of fatal or short-life expectancy...Please scroll down the listing to find those that meet your needs most closely...



A Place to Remember -
Includes these 7 books on - Termination - Or Continuing Questions / Issues - you can order online
A Time to Decide, A Time to Heal
Difficult Decisions
Embracing Laura
Grief of Parents Following Medical Interruption of Pregnancy - NEW
Inner Healing After Ending a Pregnancy
Loving and Letting Go
Precious Lives, Painful Choices




A Place to Remember -
Includes these books on - Termination - Or Continuing Questions / Issues - you can order online
Loving and Letting Go By Deborah Davis

For parents who decide to turn away from aggressive medical intervention for their critically ill newborns. Covers: Triumphs and Traps of Modern Medicine, The final chapter is, Letting Go With Love. '
Difficult Decisions Centering Corporation Resource

These decisions take great strength. With gentle support we deal with loss, hopelessness, relating to others and community resources. If you decide to continue your pregnancy, if you decide to terminate–this book offers support.
Inner Healing After Termination Love and Support for Women Who Have Terminated a Pregnancy By Marilyn Gryte

For everyone who has ended a pregnancy and not achieved inner peace about the decision. Non-judgmental and tremendously affirming.

Three sites by Dr. Beth Pector of Naperville, IL

Multiplicity

Articles

Poetry
I've developed a web site full of supportive resources for parents facing complications or loss in a multiple pregnancy. Information at the articles site is available for both parents & professionals who want guidance on delivery & memorial options.

Website for Carrying To Term
Practical helps for mothers carrying to term after a fatal abnormality has been detected in the baby
Tips are garnered from my own experience and the experience of other mothers - Jane Lebak



Waiting With Love
For Parents Who Choose to Continue a Pregnancy Knowing Their Unborn Baby Will Die Before or Shortly After Birth and for Families Who Learn Their Newborn Will Die ... suggestions of what to do during the rest of pregnancy, letters from parents
Support for when one of a multiple pregnancy dies





ANENCEPHALY SUPPORT FOUNDATION
"Welcome to the home page of the Anencephaly Support Foundation (ASF). We are a non-profit foundation dedicated to serving parents, families and  the educational and medical communities." This group supports carrying the baby to term.

A Heartbreaking Choice
~~ dedicated to Baby Sarah
"For parents who have interrupted a wanted pregnancy following a poor prenatal diagnosis."

The Grey Area - Why Interruption/Termination is Not Abortion....New 2/99
...when a serious fetal abnormality is detected prior to the birth of a child... We are not looking for compassion or acceptance but rather an acknowledgment of our losses without judgment.

Excellent listing of medically supportive sites-especially for neural tube, Hydrocephalus, Trisomy 21, Prune Belly Syndrome





Lynn's Pregnancy Support Page

Includes information on:

prenatal testing: an overview, AFP, triple screen, ultrasound, amniocentesis, chorionic villus sampling, etc.

birth defects, pregnancy problems, loss, infertility and support: Down Syndrome, spina bifida, anencephaly, fragile X syndrome, B strep, support for Trisomy 18, 13, miscarriage and other disorders. - Many of these issues have direct links to their pages from this page.

Long list of National Support groups for many different conditions, diseases, and needs.
Both Medical and Emotional





SHARE Atlanta's Links for Numerous Sites addressing Miscarriage Issues

Links to High Risk Pregnancy Issues & Birth Defects...medical research & support; support groups.



Congenital heart problems, Turners, Downs, CDH,





The Center for Study of Multiple Birth...support for when one of a multiple dies... new 6/97
Lots of listings for many different issues
CLIMB - Center for Loss in Multiple Birth
P.O. Box 1064
Palmer, Alaska 99645
(907) 746-6123


Return to Support...after diagnosis of fatal or short-life expectancy Menu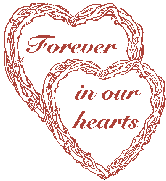 copyright(c)SHARE Atlanta '97-08



Graphics on this Site are Copyright