SHARE Atlanta
"Sharing" Our Stories/Thoughts - Along this Path





Our Grief Support Forum Moderator's Stories and How SA helped them heal.. ~ Adrianne

Adrianne also is the Couple's Facilitator in Kennesaw


Adrianne with SA members Eric and Shakina
2007 March of Dimes WalkAmercia..
SA's "Walk to Remember"
Hello,
My name is Adrianne and this is my story.
Making the Decision...
It all began when my husband and I decided to expand our family with a baby. On August 5, 2005 I found out that I was pregnant. After the shock and fear of "what did I get myself into?" went away, I started to make plans.
Our baby is on the way!
I went to the doctor and saw this little person on the ultrasound. However, it wasn't until I heard the heartbeat on my 27th birthday that I fell completely in love. How was I to know how truly precious that birthday would become?
Problems begin...
Over a month later I noticed that I had some unusual discharge. I called my doctor and he assured me that all pregnant women have discharge. He told me to go home, put my feet up and that he would see me the following Monday.
This being my first pregnancy I took the advice of my doctor and relaxed. I thought nothing of the discharge. The next day I laughingly told a co-worker that my doctor put me on bed rest. I couldn't attend her Halloween party.
My world came crashing down..
Not an hour passed when my world came crashing down. I went to get up to use the restroom, like I had so many times before, when my water broke. We were 18 weeks and 6 days into our pregnancy. My husband called 911 and I don't think it took 3 minutes for the ambulance to get to our door step.
We were rushed to the closest hospital and what started out as just a bad dream turned into a nightmare that I have yet to wake up from. I was wheeled into the ER and sat and sat. Both my husband and I realized that no one was going to help us. This was not my chosen hospital, so I tried to call my OB only to find out that he was out of town.
I was transferred to the doctor on call, whom I'd never seen, hoping that he could tell me what to do. I was told what nomother in my situation should hear: "The doctors are not going to help you. They are just waiting for your fetus to abort". This is when I went into hysterics. I pleaded with various ER staff to please save my baby. Over and over again I was told "We are backed up, we are waiting to give you an ultrasound."
Seven hours later I got my ultrasound and was told what I already knew; my baby died.
Our baby had to be delivered...
I was whisked to labor and delivery because what once was earlier describe as just a fetus was now a baby that had to be delivered. Earlier I was told that labor and delivery was off limits to me. Now, I was told that this is where I needed to go. My labor was induced and 11 hours later, day 1 of week 19 our precious baby boy Nathaniel came into the world. Two days later, on a beautiful autumn day instead of buying a crib, my husband and I picked up our son in an urn.
Trying again...
A few months later I got my records from the ER, spoke to my OB and consulted a perinatologist.
We eventually became pregnant again. Not knowing what caused my son's death, I didn't speak to my new baby because I was afraid of becoming emotionally attached to a baby I might lose. I counted the passing weeks, not because I was thankful that I survived another week, but fearful knowing that if I could not stay pregnant, I was but so many weeks away until I would have to deliver yet another dead baby.
Incompetent Cervix
Week 20 into our pregnancy, I began having the same discharge that had been the catalyst to our son's death. My husband and I bypassed 911 and rushed to our chosen hospital. We found out that I had an incompetent cervix. A cerclage was put in and I spent the next 9 weeks in bed. My water broke a second time but, to our relief - though premature- our daughter, Olivia, was born alive last September.
Two blessings..Nathaniel and Olivia
Not a day goes by that I do not think about or miss my Nathaniel. Though I am overjoyed with the blessing that is my daughter, I miss my son beyond words. I know that no matter how many subsequent children we have, he could never be replaced. As I look at our family pictures there is a sadness that comes upon me knowing that we are one less.

Here are the reasons why I now volunteer in SHARE Atlanta
Supportive co-worker with information about SHARE Atlanta
In the mist of my story I was able to find this amazing group, SHARE Atlanta. About a month after Nathaniel passed away, I was knee deep in my grief. I was angry, and the over whelming feeling of loneliness engulfed me. A co-worker of mine came into my office one day and told me that she knew of this group called Share Atlanta.
Instant supportive connections...website then group...with people who "have been there" and understood...
She gave me the link to the website. I found comfort in the stories of the other mothers. I posted my story of my sweet little boy and struck up a friendship with another newly bereaved mother.
A short time later I got a phone call just when I needed it the most. It was Marcia, one of the founders and group facilitators of Share Atlanta. She understood all of the jumbled feelings that I had. I didn't have to explain to her the raw pain of not only losing my son, but the reality that my dreams where also gone as well.
She invited me to attend a meeting, knowing that I would find comfort and acceptance there. I was on pins and needles waiting to fellowship with this group of mothers who got me. I desperately wanted to talk with someone who wouldn't tell me to "just get over it already".
The amazing women at the meetings gave me room to express my grief and validated my feelings. I credit them for giving me the courage to conceive again.
Knowledge, awareness, advocacy, support...What I do...
The knowledge that they passed down to me allowed me to be an advocate for my health and that of my subsequent children. The comfort and support that I received from the subsequent pregnancy group was invaluable. I am so honored that my daughter has so many honorary aunts and uncles from the SHARE Atlanta support group.
Since I attended a SHARE Atlanta meeting on that cold January evening in 2006, I have been able to channel my grief into positive outlets. When Marcia first asked me to attend a stillbirth conference, I was intent on venting my anger to the medical community. After attending, I realized that there were people in the medical field who understood and appreciated my pain. It was evident to me that they were working diligently so that future parents didn't have to experience what I have gone through. I have since attended a second conference and walked away knowing that my contribution will help other mothers.
In the year and a half that I have been a member of SHARE Atlanta I have attended another Stillbirth Conference. I walked for the March of Dimes Walk America twice. I am one of the moderators for our on-line forum and, I am the intermediate facilitator for the women's and men's support group in Kennesaw, GA. I have also recently learned how to make blankets for the 4B's project, which is one of SHARE Atlanta's ongoing projects that give out hand-made blankets to newly bereaved parents.
I know that nothing will ever bring our Nathaniel back to us, but I am thankful that I do not have to walk this journey alone.

In loving memory of Nathaniel ~ 10.30.05 Stillborn at 18 weeks
In honor of Olivia 9.27.06 ~ 10 weeks premature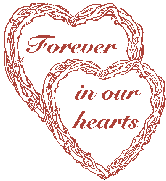 copyright(c)SHARE Atlanta 2007-08



Graphics on this Site are Copyright