SHARE Atlanta



"Lasting Memories"
Special Keepsakes...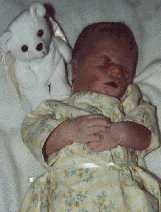 Spencer Calvert Respess

Born to us an angel.

February 13,1998

Weight: 6 lbs. 12 oz.

20 1/2 inches long



Visit Kimala's site in memory of Spencer...

"Peace Through Angels"


..I have ..pictures of your beautiful,
peaceful face...
Doran Ancel Phillip Rudy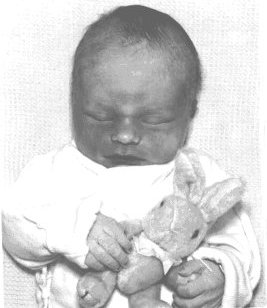 Born at 9:18am

February 12, 1999

Weight ~ 6 pounds 14 ounces

20 inches long


He had a full head of reddish-brown hair and dark blue eyes. He was a perfect looking little boy in every way. ...He was very much loved and wanted, not only by us but by everyone else also. Doran means "special gift", and he was.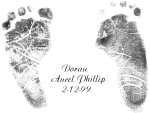 Thanks to the nurses of the maternity ward and our very supportive family and friends we have a video and many dozens of pictures of our baby Doran to remember him by. We also have his T-shirt, blankets, ankle band, brush & comb, and a bunny that he had in the hospital. We will never be able to fill the emptiness in our hearts that he has left there but we plan to keep his memory with us always.





Michelle and Bill
Eau Claire, WI
Full Term/Abruptio Placenta
2-12-99
4/9/99


E-mail



Visit

""Doran's Story" and a note, by Michelle (4/7/99 & 4/9/99) and

"All I Have" for Michelle's loving letter to her son, Doran...











Lovingly Remembered...Third Term Loss Names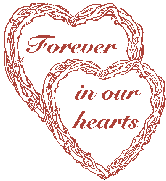 copyright(c)SHARE Atlanta '97-05



Graphics on this Site are Copyright