Due Dates and Special Occasions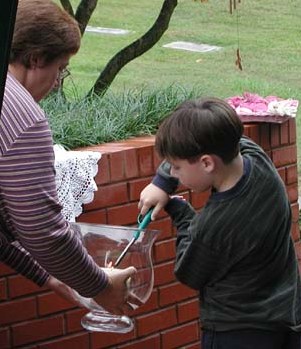 Kyle and his mother, Pam...
Lighting SHARE Atlanta's Memorial Candle..2003
In memory of Allie
And All Our Precious Babies...
His Candle
I light his candle
to acknowledge his life.
And I say his name
and that I miss him.
I wonder if it's celebration enough
for what he means to me.
Julie B.



"First" Holidays, Anniversaries & the Due Date - Why so difficult? Healing Happens...

Men and women's grief as the first anniversary approaches

Thoughts & Poems from our Parents...

Due Date Issues...

First Year Anniversary

Anniversaries After the First Year..

Mother's & Father's Day, Christmas, Easter, Hannaka

Coping: Keepsakes, Things to "do" to survive

What's Going on at SA!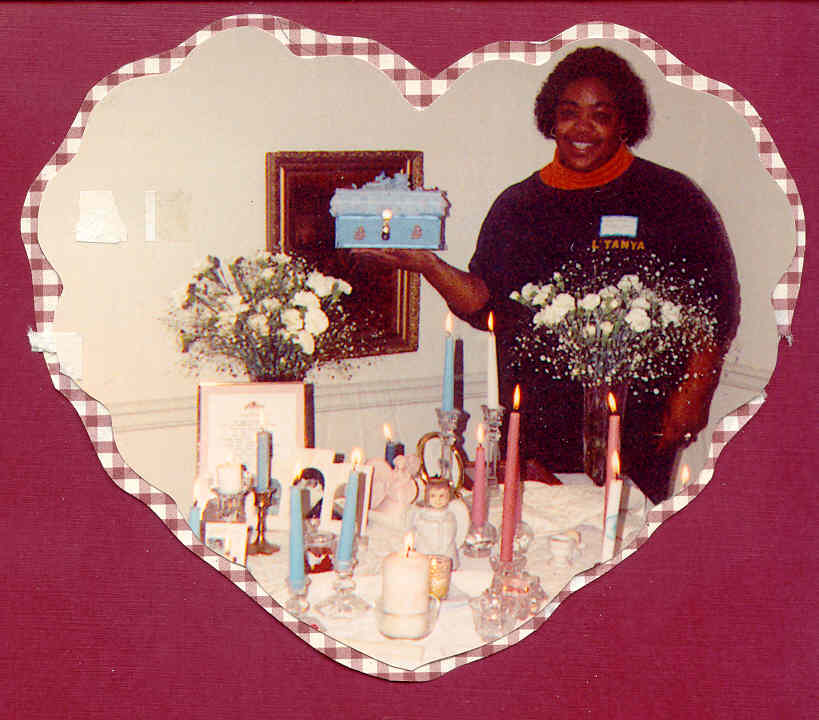 Tanya sharing her baby's memorial box...
SHARE Atlanta Candlelighting Service 1999

Finding support with SA Online: