"SHARE Atlanta's Candlelighting Services and Possible Angel Memorial Services
...Click on icons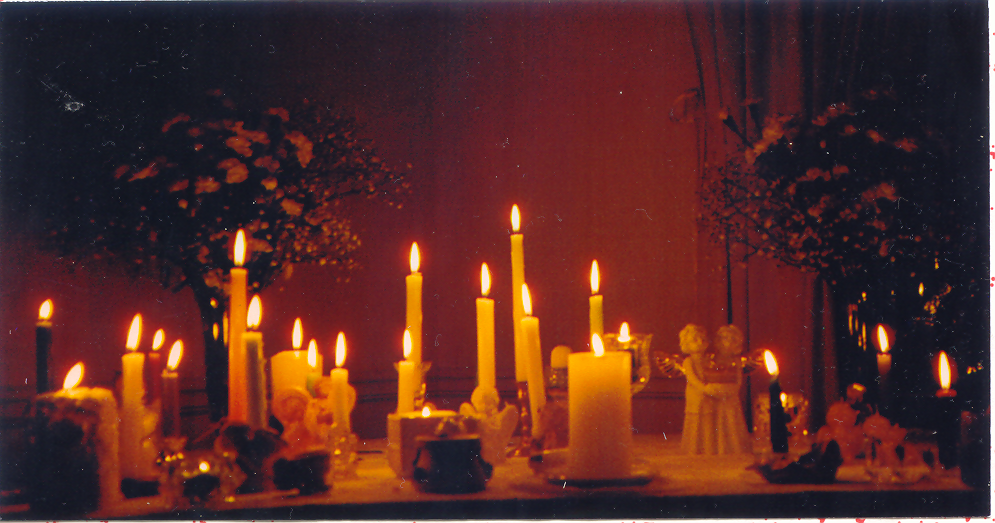 pdf of Invitation to SA's Angel Garden Memorial Service (not annual) and annual Women's Meeting Candlelighting - 3rd Wed. of Nov/unless Thanksgiving comes early. Then check SA's Updates for changed time.

SA's Updates for latest information about fall Memorial Services

Email Marcia your baby's name for Angel Garden Memorial Service's Written Litany or questions

SHARE Atlanta: "The love stays..forever in our hearts."
Jas Gabbidon, from the online newspaper, "Examiner.com", interviewed Marcia McGinnis and used SHARE Atlanta's Story to begin October 2011's Pregnancy and Infant Loss Month" We thank Jas for her very special article that highlights our angel garden.

pdf of Flyer for SA's Angel Garden Memorial Service. If you would like to share this event with others, copy the flyer and post it on BB such as at church, community center, or anywhere you think there might be a family who would like to share in this event. Thank you!

SA Angel Garden

Angel Garden Memorial Service ~ Fourth Sunday of October at 3 pm. (not annual..check SA's Updates to see if it is being held.)

Annual Women's Candlelighting- Third Wed. of November unless Thanksgiving is early then check SA's Updates for details.

Picture Highlights of Past Services

SA's Candlelighting

SA's Memorial Program- Slide Presentation 10.24.04