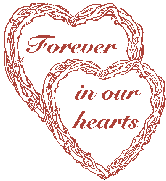 SA and Atlanta Hospice Partner for Loving Options for Grieving Parents...
Dear All,
Finding paths for caring and healing for grieving parents is an important mission for SHARE Atlanta. During the past several months, we have been working with the Atlanta Hospice to develop a new partnership to better care for parents whose baby will die shortly after birth. Atlanta Hospice is opening its doors to parents as soon as they learn this possible outcome of their pregnancy. This is a nationally directed program that the Atlanta Hospice is working towards for patients in the Atlanta area.

Atlanta Hospice's Website

Perinatal Hospice National Website with many supportive links for families who are moving through this situation.

SA's 4B's - Blankets, Buntings, Booties and Bonnet for grieving families - packets along with our information will be shared with these parents. Then, at one month, our information will be included in a mailing to the parents. We are greatly touched by this new outreach for parents in our Pregnancy and Newborn Loss Community.

Kristin Frazier would like to share with you further information about this very special program. They have already begun to meet with parents and the outreach has been very meaningful. I wish that our family had had such a program so that we could have brought our son, Seth, home. The peace and comfort that this type of outreach can offer is deep. One that many of our parents would have very much appreciated if the option had been made available to them.

Please contact Kristin and provide yet another loving option for your families who will move through this tragic experience.

Kristin Frazier, LCSW
Hospice Atlanta
1244 Park Vista Dr
Atlanta, GA 30319
404-869-3000


Email Kristin
Take care,
Marcia
The love stays..forever in our hearts.




Thoughts from a SHARE Atlanta couple who have experienced the Atlanta Hospice's care...
"Although we never ended up using Atlanta Hospice their open arms & support through a time of difficult decisions was incredibly comforting. We received phone calls offering continued support after our newborn past. Having the option of hospice care for the last days of infant care & SHARE Atlanta for critical group therapy afterwards is a powerful combination that has and continues to benefit our family greatly. " Jenifer and Jay in memory of Kennedy Faith and Kelsey 2007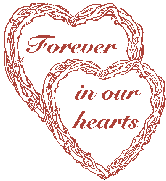 copyright(c)SHARE Atlanta '97-'08



Graphics on this Site are Copyright