SHARE Atlanta
Reading is one way of coping with loss. I have listed books below that are specific to Father's Grief. They are found on A Place to Remember's site under "Grief Issues: Infant Loss and Miscarriage." Both the sites below offer good Men's Grief Books after a Pregnancy or Newborn Loss as well as good books on men's grief in general. They also offer informative books and resources for support after a pregnancy and newborn loss.


A Place to Remember Books on Grief - Men's titles from their site listed below...


Centering Corporation - Men's and Father's Grief type in "father"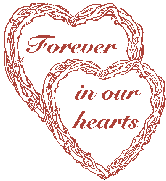 copyright(c)SHARE Atlanta '97-'05



Graphics on this Site are Copyright