Information Line/Answering Machine: (770)928-9603

We have no office, but our volunteers make every effort to return your call or send a requested packet within 48 hours. All Packets & Materials can be requested online.

Email - Melina will send you a SHARE Atlanta Parent Packet (PP) that describes SHARE Atlanta's programs, grief info, etc.

Please include your name, email, address, and telephone number. Directions to and Dates of our meetings are included in this packet. The PP is for parents after they have returned home from the hospital.

Email Lynne Anderson to order SHARE Atlanta written materials for hospitals and churches, etc.: ie. "No Heartbeat" (What to do when your baby dies.) - "Be Truthful in your Grief" (Suggestions for family and friends.) "SHARE Atlanta Is" (Description of our program.) - "SHARE Atlanta's Angel Garden) - brochures and other materials such as our hospital Survival Kit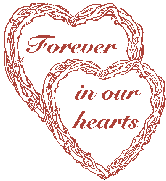 copyright(c)SHARE Atlanta '97-'16



Graphics and "Music Box by Eclipse" on this Site are Copyright...click on owl!