SHARE Atlanta
Volunteer Support Group for Outreach and Inservice
Since 1984...
"Sharing" Our Experiences/Thoughts - Along this Path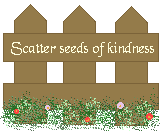 A Path called SHARE Atlanta


Many of our Members have chosen to
join us as Volunteers...
Some of their accomplishments &
Comments...




Experience is not what happens to a man.
It is what a man does with what happens to him.



Aldous Huxley

A poem that catches the essence as to why SHARE members volunteering to support newly bereaved parents is so important.
Pregnancy Loss - A Paradox

An enemy/friend, snatching/giving
Snatching our dream children away
Giving opportunities of growth in living
But why can't we receive this growth
without going where we've been?
And in my budding growth
where do I go now?
Can I, as a wounded healer,
reach out, tie threads together,
making a net to catch and bear
the brokenness of pregnancy loss?
Can I help others to accept
what has happened as growth,
but nurtured in the hands of God?

~Diane J. in loving memory of Mary Catherine,
stillborn 10/22/85, inspired by Carolyn~
SHARE Atlanta
Printed in "Bittersweet Hello and Goodbye"
by Sister Jane Marie Lamb,
foundress of National SHARE
(1996 Memorial Service.)

Participation in TV, radio, newspapers, articles, - many other members have held inservices and group meetings to provide more outreach to the community, ...
Participation in 1987
Tim and Sandy Spaeth, Neal and Charlotte Faulkenberry, and Bob and Jean Schulman: CNN's Health Week Special 1987
Linda Anderson: "When birth ends in death - bereaved parents need help of friends, family to cope with pain" published in Growing Parent in February 1987 and in several newspapers ; "Cameo" - a play here in Atlanta presented at the 7th National Perinatal Bereavement Conference, in Atlanta, in September 1989 and, now, a video about the emotions of parents and grandparents following a loss(a stillbirth), the importance of mementos, and memories. We have seen most of the reactions right here in our group - Linda co-lead and lead groups for us after she came through our group.
Participation in 1988
Candy Frazier.- featured mom, and Marcia McGinnis: in "Working Through the Grief" 1988
Susie Blackmun: "A Stillborn's Gift" in American Baby Nov. 1988
Partcipation in 1992
Marcia McGinnis featured volunteer, Candy Frazier, Lynne Anderson, Julie Bush, Jennifer H., Lucy Manahan, George and LeAnn Gibson, Christmas and Don S. : "TBS Super Citizen of the Week" in 1992
Partcipation in 1994
Lynne Anderson: Developed the "new" logo - the double hearts with "Forever in our hearts" message, 1994.
Joe and Sally Whitt Family- featured family and other SHARE Atlanta parents on Channel 2 with Diana Davis - "Infertility, Miscarriage and Support Groups"(SHARE Atlanta ) 1994
Sabrina Gibb- featured mom, Betty Sullivan, and Marcia McGinnis: The Atlanta Journal/The Atlanta Constitution: "Infant deaths a special loss for parents" by Patti Puckett 4/19/94
Participation in 1995
Lynne Anderson: National Convention presented "Warm Remembrances" in 6/95
Susan and Lee P.: "Very Special Gifts" Special gifts at Christmas - "Mom's got an angel in heaven and an angel on Earth, too". The Atlanta Journal/The Constitution Dec. 25, 1995
Participation in 1996
Jennifer G.: "Parents facing loss of child share heartbreak" The Atlanta Journal/The Constitution March 21, 1996. This article discussed the importance of the internet for finding support after a loss. Jennifer was the featured "internet" parent in the article.
1997 Participation!
Karen and Charlie M., Chris and Jessica Kysar, Mary and Steve Morgan, Jennifer Greer, Colleen Galloway, and Chris W., Roger and Taylor Deane, Pat E., Karen and Randy Gipson, Marcia McGinnis: "Parenting Today Special" - shown five times! March and October, 1997
Jennifer Greer is featured in "Parent" in an article about miscarriage - October 1997.
Karen and Charlie Major, Janet Algood, Sharon Cryor, Jennifer Greer, Marcia McGinnis, Karen Gipson, Phylis Almgren, participated in Channel 11's News, with Wes Sarginson, as it they taped the SHARE bench and garden dedication area, Oct. 1997.
Karen Gipson and Jennifer Greer featured in People to People (Channel 2), Oct. 3, 1997.
Mignon Woods and Karen Gipson WYZE AM (1480)- this was a 15 minute interview that will be followed up at a later time! 9/21/97


Lynn O'Brien who has been very active with the Inservice group and has been featured on WSB 98.5 FM, WAGA TV 5 (FOX),
Roger, Taylor, Rachael and Robert D. featured in article about SHARE Atlanta in the Dekalb Neighbor, Oct. 1997
1998 Participation!!
Cindy Jones "long ago (1987)" SHARE Atlanta mom who has been proactive in her community for bereaved parents and remembered SHARE Atlanta to her church, Rock Springs UMC in Lawrenceville. They donated funds to SHARE Atlanta from an annual craft fair that raises money for special missions. They also had one of our members Karen M. come and do an inservice for them! We thank them and Cindy for remembering us!!
Participation since 2000
Karen G. featured in Gwinnett Daily News on January 26, 2000
2001-Sakina H, Caroline H, Pam R, Jennifer G. Christie M., Marcia M., Karen G.
featured in 11Alives feature for the 11Alive's Community Service Award on April 11, 2001.
Sakina H featured in 11Alives news spot about the Angel of Hope Dedication on October 21, 2001.
Karen G., Christie M., Marcia M., and Aaron M. in the Sandy Springs News in a picture by the angel - Fall 2001
Polly K. featured in a wonderful article about the angel's garden that she and her husband designed and helped make it what it is today.
Buff B. in news article about what the angel and SHARE means to she and her husband. Gwinnett County news - Fall 2001
Always remembering...
All our members who have volunteered - in the past - and are today - volunteering their time, patience and love as they reach out to help and support newly bereaved parents. Numerous of our parents have been involved, in one way or another for many years. What has meant much to me and to our group, is for some parents to "come and help when and as they can" so extra hands are always here to help. We thank them! Marcia and SHARE Atlanta





2002 ~ Together we will touch many more bereaved parents so they will not be alone...and they will have hope with support.

Our Volunteer Support:

New volunteers that we welcome: (Some of these women have helped us in the past with promotional activities or in other ways. They now have "official jobs." )

Buff B. (In-service Program Coordinator), Meredith T. (CR), Lisa B. (CR), Stacy G. (CR), Karen J-A. (tel.) Sharon M-H. (Written Media Coordinator), Virginia M. (CR and Athen's Group Facilitator), Leah B. (CR), Jennafer H. (CR), Trisha J. (CR), Karen V. (helps with newsletter), Katie S. (in-service), Amy H. (general support)

Joining us from the "Angel Project":

Christie M. (Professional and Public Outreach Coordinator), Melina S. (tel.), Angela J. (CR and CareShare boxes), Sakina H. (CR), Valerie S. (Outreach), Caroline H. (CR), and Paula F. (CR).

Those continuing with us: (Many of these women have worn various "hats" through the years!)

Lynne A. (VP), Pam S. (Treasurer), Diane J. (CR), (Lynne, Pam and Diane have been part of SHARE since the '80's),

Kathleen B. (secretary & tel.), Karen G. (Promotional Coordinator), Taylor D. (database), Phillis A. (thank you notes), Jennifer G. (Newsletter and Brick Pathway Coordinator), (Kathleen, Karen G., Taylor, Phillis, and Jennifer have been with us since before '96)

Polly K. (Subsequent Pregnancy Group/angel garden), Pam R. (Phone Coordinator and Morrow group facilitator), Sharon C. (CR), Melinda W. (Tel. and CR), Amy M. (Tel., Morrow group facilitator, and CR), Tracy M. (CR & tel.)

~~~~~~~~~~~~~~

We also thank the husbands and families that have supported many of these women (or who have helped us on their own behalf) as well as those people who help us out financially. Roger D. continues to finance our website, and Joe K., the angel garden's landscape architect and installer, and his crew (with Polly) continue to care for our angel's garden (as do many of you as you go and visit).

Other family members (husbands, children, grandparents, etc.) have helped us out as they realized the need, and their efforts have always been very much appreciated. On occasion we have had "friends of SHARE Atlanta" step in too.

We thank ALL of our volunteers. Without your support, SHARE Atlanta could NOT exist as it does. The more volunteer support we have, the more outreach we can achieve. I believe that we can continue to make a huge impact on our community with our combined efforts. Marcia McGinnis 2005








Pictures of Inservice Activities...






SHARE Atlanta Information - history, timeline, people and places...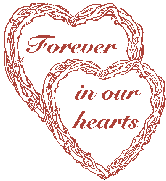 copyright(c)SHARE Atlanta '97-'12



Graphics on this Site are Copyright