| | |
| --- | --- |
| SHARE Atlanta | |
SHARE Atlanta's Guestbook and "Notes"
~ As We Travel Down Our Path ~

Thoughts of the day, comments and/or questions
North, South, East and West
Our e-mail comes from all over!
We welcome our friends across this great earth.
We share our experiences, our hopes, our fears!
No one need be alone...


Building SHARE Friendships
Around the
!
We have received entries from our internet friends in Canada, Japan, Argentina, Germany, Italy, Peru, Ireland, Holland, England, Australia, Sweden and Norway as well as most of the states in the US...


"It's A Small World Afterall!"
~~~~~~~~~~~~~~~~~~~~~~~~~~~~~~~~~~
Various Pages to Visit
Direct Connect Topic Menu Box
Click on topic option
Click "Go There."
Click on the "hearts on a rope" icon at the end of each page to return to this Menu.



To share your comments on our site, to read other's comments, or to email the writer....

1. To email a direct response to the person who wrote the entry: Under most entries there is a little green house, Click on "E-mail

" and exchange thoughts and ideas directly with the person. Some of the old emails may be out of date, but try them. Many people have sent me "updated" emails through the years.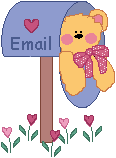 For messages and sharing stories - click on graphic


Return to E-mail Exchange Menu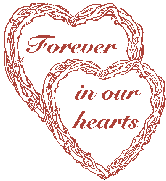 copyright(c)SHARE Atlanta '97-'05



Graphics on this Site are Copyright